Bugaboo Fox 3 Complete Bundle – Graphite / Stormy Blue
£1,049.00
The most comfortable go-anywhere, do-anything stroller for you and your newborn or toddler just got better. Improved ergonomic design features and colourful customisation options make it one of the safest and most eye-catching rides in town. Innovation is at the heart of everything we do at Bugaboo. 21 years after starting a stroller revolution we continue to bring smart solutions to parents and the Fox 3 is no exception. Our designers were determined to make the iconic Fox stroller even easier to use, even more comfortable to manoeuvre, and even safer to ride in while also bringing more vibrancy and colors into strolls all around the globe.

In Stock
Delivery Lead Time:
10 - 14 Days
Description
Easy to maneuver
The Bugaboo Fox 3 is so responsive you're ready to go with just a touch, that's why we call it Fingertip push. Explore off the beaten path outdoors or navigate sidewalk rush hour with the same amount of easy peasy lemon squeezy.
Advanced suspension
The iconic central joint paired with 4-wheel suspension and large puncture proof wheels make for a smooth, steady ride perfect for long, undisturbed naps.

·       The unique wheel spring suspension lets you glide over bumps and swiftly turn a tight radius when a surprise corner needs to be turned.

·       The innovative central joint works in perfect harmony with the rest of the stroller to absorb shakiness from going up curbs and on cobbles for that extra bit of comfort for your baby.

·       The outer ridge of the wheel has less contact surface with the ground, making the stroller easier to push while preventing wear.

·       The chassis was specifically designed to be sleek and sturdy, making it easy to maneuver, so you're always in control going in any direction.

Ergonomic design
More than 20 years of stroller know-how went into refining every aspect of the ergonomics meaning ultimate comfort for your baby while proactively supporting their development.

New colors and styling options
Choose from a sea of new accessory colors from vibrant tones to muted neutrals and get creative. Our trendsetting colors let you tailor your stroller to perfectly match your style.
Ready to roll from day one
Be ready for adventures on any terrain with your newborn or toddler with both a bassinet and seat available.
Differences between Fox 2 and Fox 3:
Breezy bassinet

Means extra airflow & better view of the world

The spacious bassinet has a new ventilation system that will make your newborn feel comfortable by helping them regulate their natural body temperature and keep them curious with a sneak peek of what's going on outside.

New chassis color
Choose between the classic black and new graphite color

The graphite option has a unique, high quality matte finish that looks just as sleek on the streets as back home in the living room.

New colors
Color your adventures

Get creative and choose your own colors and fabric types

New fabrics
Soft touch fabrics perfect for your baby's skin

Choose from three incredibly soft fabric types and textures with premium detailing. Their water repellent nature makes them perfect against surprise spills or accidental scuffs while up to some mischief in the rain.

Quick-click harness

Making it one of the safest seats in town

Your growing baby will be clear for take-off in just a few seconds. Because the super soft shoulder pads, a 5-point buckle, and secure straps that can be fastened independently make the Fox 3, one of the safest seats in town.

Aerated mattress

A naturally sleep-inducing high performance mattress

With an advanced 3D mesh which enhances breathability, it helps regulate your baby's body temperature, so they're comfortable no matter the weather.
Brand
Bugaboo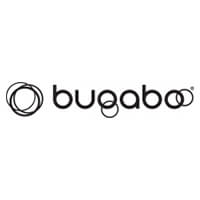 Includes
Chassis
Wheels
Carrycot and Seat Unit Frame
Style Pack (carrycot and seat unit fabrics)
Canopy (hood)
Bumper Bar
Raincover
Dimensions
Seat Capacity 22 kg
Underseat basket Capacity 10kg / 30Litres
Age range: 0 months – 4 years
Compact two-piece fold : 86 x 52 x 34 cm (L x W x H)
One-piece self-standing fold : 47 x 60 x 90 cm (L x W x H)
Dimensions In use:
Lowest handlebar position: 105 x 60 x 88 cm (L x W x H)
Highest handlebar position: 104 x 60 x 108 cm (L x W x H)