Description
Design, Safety and Functionality are the focus of innovation at CYBEX. Base Z serves as a safe and variable foundation for the proven CYBEX Z-Line modular system, which offers maximum protection against external impact while being particularly lightweight and practical in use. The innovative rotation mechanism of the Base Z makes it possible to swivel the car seat toward the car door for easier in and out. In addition, it is equipped with a Driving Direction Control (DDC). This prevents forward-facing use entirely (Cloud Z i-Size) or before the child has met the age and size requirements (Sirona Z i-Size).
• 360° rotation for Sirona Z i-Size car seat
• 180° rotation for Cloud Z i-Size and Sirona Z i-Size R car seat
• Individually adjustable ISOFIX connectors and a heigthadjustable load leg for maximum stability
• One-click installation, eliminating the need to further secure the car seat with the seat belt
• Coloured installation indicators to confirm that it has been installed correctly
• Acoustic warning signal on the load leg, in case of improper installation.
Brand
cybex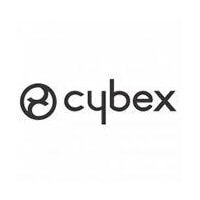 Dimensions
• L 665 mm / W 405 mm / H 365 mm
• Height load leg: min. 275 mm – max. 530 mm
• Base Z: 7.7 kg