Out of stock

Dock A Tot Deluxe+ Pod – Cloud Grey
£130.00
This has to me the most versatile product for parents with their new arrival! The pod is portable, lightweight and offers the perfect safe environment for your baby to sleep, rest and play. From sleeping, to tummy time and playtime, the Dock A Tot has it covered!
Out of stock
Description
– Ages 0-8 months
– Breathable materials
– Lightweight and portable
– Washable, interchangeable cover
– Made in Europe
– Portable with an easy carryhandle
– Care & Usage instructions are included
– Unclips at the bottom to allow extra room as your baby grows.
Brand
DockATot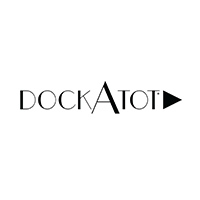 Dimensions
460mm x 750-850mm