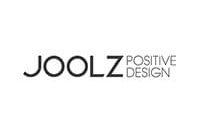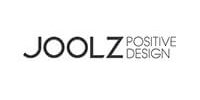 Joolz Pushchairs: Supporting Sustainable Merchandise
At Simply Baby Lancaster we stock award-winning Joolz prams online and Joolz pushchair accessories. Joolz put the well-being of our planet earth at the core of everything they do and by purchasing your Joolz prams online they will plant one tree for your baby in the Joolz Birth Forest.
All Joolz products are packed in reusable packaging, so your little ones can convert them into a birdhouse, or a playhouse and much more. Joolz's essential range is made from 100% organic cotton and the brand are starting to incorporate sustainable fabrics into their newer pram designs, such as recycled plastic bottles.
A selection of the Joolz prams online qualifies for a lifetime warranty and by simply registering your new pushchair on their website you will be ready for a lifetime of carefree strolling.
Prams Designed for Superior Comfort
Our Joolz prams online are made from an award-winning Dutch design with superior comfort. The pushchairs are ergonomically designed, stylish and comfortable and you can complete the look with matching Joolz pushchairs accessories.
The Joolz prams are created for parents; they are compact, manoeuvrable and cleverly designed. Made to the highest quality the Joolz prams online offer a positive design for both you and your baby. They are also the perfect travel companion, with the ability to use various baby travel accessories in conjunction with Joolz pushchairs and prams.
Simply Baby Lancaster: Official Joolz Stockist
At Simply Baby Lancaster we stock a wide range of Joolz prams in various colours and models, with matching accessories. The smart and fashionable pushchairs come with a lifetime warranty and with Simply Baby's price match promise you're guaranteed to make the most of your money.
Visit our store in Lancaster to allow our experienced sales team to use their knowledge to help you pick the right model for you and your family. Or if you are looking to purchase online then you can call the store on 01524 66888 with any queries you may have. Alternatively, you can email info@simplybabylancaster.co.uk or fill out our online form.