Emmaljunga Mondial Pram Deluxe Chrome Chassis With 14″ Wheels – White Leatherette
£1,099.00
Emmaljunga Mondial De Luxe Pram and Pushchair has everything you need for your baby. It lasts up to approximately 3 years of age or weight up to 15kg. With a beautiful Carrycot the Mondial is one of the biggest and most padded prams in its class.  It includes an insulated base.  It has a built in ventilation system to keep the correct temperature and air flow for your baby. The pram includes a beautifully padded Seat Unit with a special Safe Head protection system.
In Stock
Delivery Lead Time:
2-3 week delivery
Description
The Emmaljunga Car Seat adapters can be easily added thus making your Mondial into a travel system. It is great for use with your baby car seat for those short out and about trips (check our car seat adapter list to check it fits).  Finally, there's a choice of fabric colours and three different chassis. Above all a genuine Emmaljunga.
Carrycot:
•    Suitable for overnight sleeping with our patented carrycot with ventilation system and insulating base for both cold and hot days.
•    The carrycot is the largest and most spacious in the Emmaljunga collection and is suitable from birth to approximately 6 months (9kg max weight limit)
•    Lounge Fabrics are made from recycled PET bottles – eco-friendly Fabric
•    Integrated side carry handles for safe transportation of your child
•    Built in rocking function to gently rock your child in the carrycot
•    Integral zip in sunshade to protect your child from the sun's rays
•    Integral zip in mosquito net to keep the insects away
•    Easy fix automatic lock for safe and simple attachment of the carrycot to the chassis
•    Open the rear hood zip to reveal a breathable mesh panel to allow correct airflow in all conditions
•    Back rest for sitting baby up as they grow plus built in head protection
•    Folds down for storage or transportation
Reversible Seat Unit:
•    Fully reversible seat unit, has 3 recline positions with adjustable footrest and five-point safety harness
•    Lounge Fabrics made from recycled PET bottles – eco-friendly Fabric
•    Protective hood to provide protection in all weathers
•    Safe frame head protection automatically activates when back rest is lowered to protect your child from external knocks
•    Integral zip in sunshade to protect your child from the sun's rays  and mosquito net to keep insects away
•    Easy fix automatic lock for safe and simple attachment of the seat unit to the chassis
•    Bumper bar can be opened for easy access
•    Suitable up to 15kg (6 months to 3 years approx)
Duo De Luxe Air Chassis:
•    Featuring large chrome 14" air wheels giving the ultimate comfort for your child
•    Award winning Chassis is handmade in Sweden.  95% of our parts are manufactured in our own factory
•    Optional Car Seat Adapters allow the chassis to take an infant car seat for convenience when out and about
•    Delivered complete with Emmaljunga's own in-house designed and developed white walled, ball bearing air wheels
•    Ergonomic handle has a wide range of adjustment to your desired height and legroom and features soft leatherette covering.
•    The patented E.A.S.T. suspension system is easy to adjust to provide the ultimate comfort for different weights of child and to suit different terrains
•    Safe and secure, easy to use brake bar for safe parking
Key Points:
Spacious carrycot with patented ventilation system and insulating birth for both hot and cold days and is suitable for overnight sleeping
Reversible seat unit is suitable from 6 months to 15kg (Approx 3 years) and has built in safe frame head protection for the ultimate in safety
Chassis features patented E.A.S.T. adjustable suspension, with an ergonomic leatherette handle for comfort and adjustability
Handmade Chassis with large 14″ chrome air wheels for the ultimate in comfort for your child
Range of accessories available including: car seat adaptors, change bags, footmuffs, liners and raincovers. The ultimate adaptability to all situations
About Emmaljunga:
The Beautiful Emmaljunga Mondial Pram is designed and handmade in Sweden.  Emmaljunga has been making prams since 1925 in Sweden and the family owned company has the world's oldest pram factory.
We have made a choice to keep production in Sweden and Europe.
Our owners invest large amounts of money each year in product development.
In a time of mass production, above all our strong brands stand for more than just excellent quality.
Our customers and suppliers appreciate our responsibility and commitment therefore they go before growth and market share.
With the core values of safety, quality and sustainability,  Emmaljunga is a beloved brand in large parts of the world.
Our Green credentials
We are proud that we have been able to keep our production in Sweden.  We keep our quality control and workplaces in Europe. This allows us to offer our customers sustainable products of the best quality.
Our factories use fossil free heating, and produce our own energy through our solar plant on the roof of our factory.
They have a closed water system when making our prams
As a result, our way of making our prams ensures that no pollution reaches any external drinking water.
Then we recover heat from manufacturing and use it to keep our factories warm thus conserving precious energy.
The Emmaljunga Beautiful Mondial Pram
Brand
Emmaljunga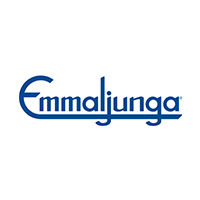 Includes
Chassis
Carrycot
Seat Unit
Dimensions
Chassis Open: 67 x 117.5 x 58 (CM)
Chassis Folded: 88 x 58 x 38 (CM)
Carrycot L x W x H: 88 x 45 x 43 (CM)
Chassis Weight (inc Wheels): 11.2 kg
Seat Unit Weight: 6.1 kg
Carry Cot Weight: 5.6 kg