Mamas & Papas – My First Sit & Play – Wish Upon A Cloud
£29.00
Fun seat for your little one to sit comfortably while they play. Inflatable floor seat with interactive and detachable play panel, with a mirror and soft toy penguin.
Out of stock
Description
– Soft plush fabric
– Attachment loops allow toys to be added and changed, keeping baby stimulated.
– Removable play panel allows baby to play with ease. Easy to inflate and deflate, so great for taking out and about.
Brand
Mamas & Papas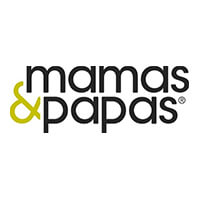 Dimensions
Age Suitability 6m+ *or when your child can sit unaided.
Dimensions H 31 x W 66 x D 56cm
Safety
– Warning FRONT: – ? WARNING. Never use on elevated surfaces. Never leave your child unattended. Please remove the packaging and attachments before giving this toy to a child. Please retain this packaging for future reference.
– "WARNING. KEEP AWAY FROM FIRE Never use on elevated surfaces e.g. tables, chairs or counter tops. Position the Sit & Play on a level and stable surface. Do not use until your child can sit unaided. Do not use as a booster seat or car seat. Do not use in water. Do not transport the seat with baby inside. Do not place or position the seat near any item which could present a danger of suffocation or strangulation e.g. strings, blind/curtain cords or falling objects. Do not place the seat near strong heat sources or in direct sunlight. Avoid contact with sharp objects that might puncture.
Do not place heavy or hot objects on the play panel.
This product is a toy and must not be used as a support or restraint system or for any other purpose than supervised play. Adult assembly required."
– Cover – Machine washable at 40°C Inner tube ? Wipe clean only.