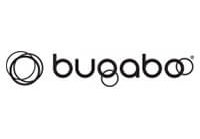 Bugaboo have been at the forefront of pushchair innovation since they started in 1999. The Bugaboo pushchairs combines a beautiful premium design with long-lasting functionality, made for everyday use. Bugaboo pride themselves in the fact they design products to last; they build the pushchairs from high-quality material, replaceable parts and repairable designs.
Featured Bugaboo Products
Ultimately, they are devoted to reducing their environmental impact by adding value where they can. Simply Baby are your designated Bugaboo Shop located in Lancaster but is easily accessible from Preston and Blackpool
The Bugaboo Pushchair Collection
Bugaboo know that different parents want different things from a pushchair design – so they've come up with a versatile collection which spans several different purposes. Bugaboo pushchairs have considered the many different issues that you might face when out and about with your baby and designed their products specially to accommodate those needs. As a Bugaboo stockist, we have a wide selection of pushchairs from the brand, including Bugaboo bundles that offer fantastic value for money.
The Bugaboo Fox pushchair collection has been designed to navigating corners, busy streets and tight spaces, with its large wheels and advanced centre-joint suspensions. This bugaboo pushchair is fitted with the best set of wheels, therefore creating a smooth and steady ride for your little one on all-terrains.
The city life moves fast, so you need a pushchair to match this lifestyle, this is where the Bugaboo Bee 6 pushchair comes in. The super compact design means this bugaboo pushchair folds in one easy move and unfolds just as effortlessly. This system has a lightweight design, making the pushchair portable but easy to carry upstairs or onto public transport.
The Bugaboo Cameleon 3 Plus is the original Bugaboo Pushchair, which is designed for everyday use and built to go that extra mile, thanks to its use of durable materials. The Cameleon is designed to make life on the move easier for parents, with its adjustable seat and handle.
The Bugaboo Donkey 5 range gets you ready for the future. The Donkey Mono can be extended into a double pram when you're ready to expand your family. Or the Donkey Duo comes with the extra seat ready for your toddler and baby. The Donkey pram system also has a twin collection, which is packed full of features, such as side by side seats and side by side carrycots, making it the best twin pram for you and your family. All pushchairs within the Donkey collection come with big wheels and a light push which ensures a smooth and bump-free ride for your children.
You can accessorise your Bugaboo collection with Bugaboo accessories too. From parasols to buggy boards, changing bags to footmuffs and more, the brand offers everything you need to help you and baby get around and its all available from our online baby store.
Simply Baby Lancaster – Bugaboo Stockists
Simply Baby proudly stock a wide range of Bugaboo products from the collection, including the Cameleon, Fox and Bee. If you're planning to travel from locations such as Blackpool or Preston then why don't you book a personal shopping experience? We can assist you by choosing from all brands including Silver Cross, Egg strollers and much more to ensure you're choosing the best pushchair for your everyday life. To make Simply Baby Lancaster your Bugaboo stockists, get in touch today: you can contact us online or call us at 01524 66888.