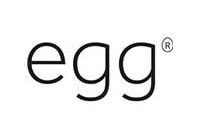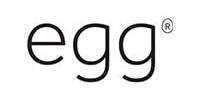 Egg Strollers and Accessories
The Egg® Stroller, aptly named, was engineered with comfort, warmth and shelter in mind for your baby. Designed in the UK, the stroller has been meticulously developed to offer a safe environment for your baby and to provide you with the knowledge your child couldn't be better supported and protected. The Egg Stroller has super soft to the touch fabrics, all-round suspension and Tru Ride Technology® wheels, offering elevated handling, robustness and superior comfort to your baby whilst you are out and about. The seat unit can recline to three different positions and it can be placed facing mum, ideal for speech development, or facing forwards, so your baby can be introduced to the wider world. The Egg pram unit is suitable for your child from birth up to 25kg, with numerous adaptations available.
Not only does the Egg Stroller offer complete protection to your baby, it exudes elegance and class, providing a luxurious look to mother and baby. As well as being designed with high attention to detail, it is ergonomic with easy usability.  You do not need to compromise comfort and usability for style and class with the Egg pushchair. The chassis can be folded with one hand and once folded is compact and free-standing. The stroller handle can also be set in five different positions so it can be customised to your own height, protecting you from bad posture and associated ailments.
Suitable for a Growing Family
The stroller is compatible with Carrycots and with the addition of car seat adapters can be used in your vehicle. The Egg prams and pushchairs range includes Tandem and Twin models, accommodating for those with growing families. For those looking for everything in one place our Egg Stroller Bundle is perfect and comes complete with carry cot, i-size car seat and base, adapters, footmuff and  baby changing bag.
Simply Baby Lancaster: Proud Egg Stroller Stockists
Here at Simply Baby Lancaster, we are proud to offer the full range of Egg strollers, carrycot and accessories. With our price match guarantee and promotional bundles, you are able to get the best of both worlds: benefit from the knowledge of our experienced sales team and view the collection instore, reassured in the knowledge that you are purchasing at competitive prices too! We have examples of the full collection on display instore along with fabric swatches to help you choose your dream combination! Plus, don't forget that we can store your order for you until nearer your required collection date, and our payment plan can help spread the cost of your dream purchase.
For more information about the Egg Stroller or our services please don't hesitate to get in touch on 01524 66888 or you can email info@simplybabylancaster.co.uk. Alternatively, you can contact us by filling in our online form. We look forward to hearing from you.