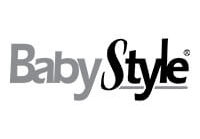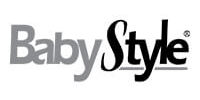 Oyster Pushchairs and Accessories at Simply Baby, Lancaster
Simply Baby are proud to offer only the best pushchairs and accessories from world-class brands at our Lancaster store, and BabyStyle are certainly at the top of our list. This fantastic company is responsible for the revolutionary Oyster pushchairs, including the Oyster 3, which are larger than their predecessor but are exceptionally compact and fold with the seat unit attached.
This makes them smaller than the Oyster 2 when folded!
Since 1999, BabyStyle have been creating designs and styles that reflect the changing times, so all of their products are contemporary and fashionable. BabyStyle had a ground-breaking year in 2009 when they launched the Oyster brand, which is perfect for anyone seeking a quality but cost-effective pram.
Practical design meets lasting functionality with these gorgeous pushchairs, so we are pleased to be Oyster stockists.
Plenty of Features with Oyster Pushchairs
Perfect for places where space is a concern, from public transport to coffee shops, the Oyster pushchairs will give you all the benefits of a large pram without having to worry about not fitting in the bus. The large, foam-filled turbine wheels of the pushchairs are puncture-proof, allowing you to easily take your baby out when you're running errands, taking a stroll on a cobbled street or going for a hike in nature.
Oyster carrycots offer the perfect option for C-section mums or for any other parents that can't bend over to interact with their baby as much as they'd like, as baby is laid in comfort. As Oyster stockist we have a wide range of their products so you can also enjoy high-quality Oyster pram accessories produced by the brand, including bottle holders, parasols, ride-on-boards and more. We also offer Oyster 3 bundles with plenty of accessories included. What's more, we have a range of Oyster car seats which will work alongside your oyster pushchair as a travel system, and keep your little one completely safe during car journeys.
Ergonomically designed, durable, and suitable for everyday use, Oyster strollers are easy to manoeuvre and will keep your baby protected with their UV 50+ hood with ventilation and stitched-in sun visor.
With a beautiful variety of colours and with a sophisticated design, Oyster pushchairs and accessories are suitable for modern parents who want practicality as well as style.
Contact Simply Baby for More Information on Oyster Products
As an Oyster stockist, we're thrilled to offer our clients the best Oyster products in the market. Our range can be purchase online, but why not visit us in our Lancaster store to see them all in person? We'll talk to you about all Oyster features and are happy to answer any questions you may have. We also stock other popular brands such as Joolz, Egg and iCandy, so why don't you book a personal shopping experience so our expert team can help you choose the right pram for your family.
Get in touch today on 01524 66888, email us at info@simplybabylancaster.co.uk or leave us a message on our online form.