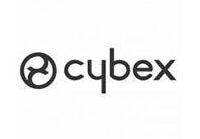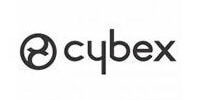 Cybex Pram Systems From Simply Baby Lancaster
We understand just how challenging shopping for your pram system and car seat can be for new parents and that's why we have extended our range and now stock a stunning selection of Cybex pram systems here at Simply Baby Lancaster. If you are looking for a range of prams that combine stylish design, safety and functionality then look no further than this stunning range of Prams Systems and Car Seats.
German pram manufacturer, Cybex, places firm emphasis on ensuring each and every Cybex product is as safe and easy to use for parents as possible. Boasting an ultra-modern design, a Cybex pushchair will completely revolutionise your normal day-to-day routine, offering you complete flexibility and adaptability based on your requirements.
Official Cybex Stockist of Prams & Car Seats
We are an official Cybex stockist here at Simply Baby Lancaster, so you can rest assured that our team will be on hand to answer any queries you may have regarding this fantastic range of prams. If you can't find the exact product you are looking for on our website, then feel free to contact us for pricing and availability information.
As an official stockist of Cybex prams and car seats, Cybex offer all of our customers a two-year warranty against any manufacturing defects on all of their products.
Visit Us For Your Cybex Pram System & Car Seats
To get a real feel for just how impressive Cybex's range of pram systems and car seats are, we would definitely recommend that you come and view our range in store, which includes the beautiful Priam, Mios and Ballios prams systems and the revolutionary CloudZ car seat collection. Our team, as always, will be on hand to show you all of their features.
Please don't hesitate to visit us in store to view our range of Cybex buggies, our experts would be more than happy to assist you further. You can also get in touch with us by calling 01524 66888 or by emailing us on info@simplybabylancaster.co.uk to find out any information on any of the buggies that we have in stock. We also offer a price promise on all of our products, so if you do happen to see any of our product at a cheaper price elsewhere, then we will do our very best to match that price for you.