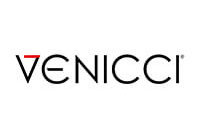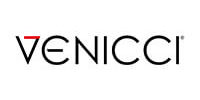 Venicci Pushchairs and Accessories
At Simply Baby, we are proud to stock prams and other baby products from some of the most reputable brands around. We carefully select our brands based on the quality of their products, ensuring we only stock strollers and travel systems designed with baby comfort and safety in mind and truly innovative features for ease of use for parents.
That's why we're proud to be Venicci stockists. Launched in 2011, Venicci has made waves in the baby market thanks to the high quality of their designs. Their products are designed to work with the realities of life with a baby, delivering on performance and safety while looking incredibly stylish. They work closely with families to ensure that parents have the utmost confidence in their products, offering Venicci prams and Venicci travel systems at great value without compromising on design.
Featured Venicci Products
Venicci Prams and Travel Systems
Venicci has a wide range of prams and travel systems to choose from, catering to various needs. At Simply Baby, you can get your hands on the Venicci Gusto, a pram designed for style and comfort, with its elegant design and wheels with shock absorption for a truly comfortable ride. Or the Tinum 2.0, a sophisticated travel system with a lightweight frame and easy-to-fold mechanism to make travelling with the family a breeze. Our Venicci prams have everything you need to ensure a safe and comfortable journey for your baby, with all the necessary features designed to make your life as a parent just that little bit easier. With 360˚
rotary front wheels for complete manoeuvrability and control, taking your baby out for a stroll has never been so easy. There's no need to worry about those
sunny days either, as each Venicci travel system includes UV SPF 50+ protection in the fabrics, providing your child with protection from the sun's damaging
rays.
Simply Baby: Official Venicci Stockists
Our store sits in the very heart of Lancaster city centre, and we are always on hand to help you decide which prams or other baby products are the right choice for you and your family. You can get your very own Venicci travel system from Simply Baby on our online store or by visiting us in person.
Book your very own personalised shopping experience with us and let our expert sales team show you all the Venicci prams we have in person so you can make a
more informed decision. If you have any questions about any of our Venicci products, do not hesitate to call us on 01524 66888, email
sales@simplybabylancaster.co.uk or fill out our online contact form.