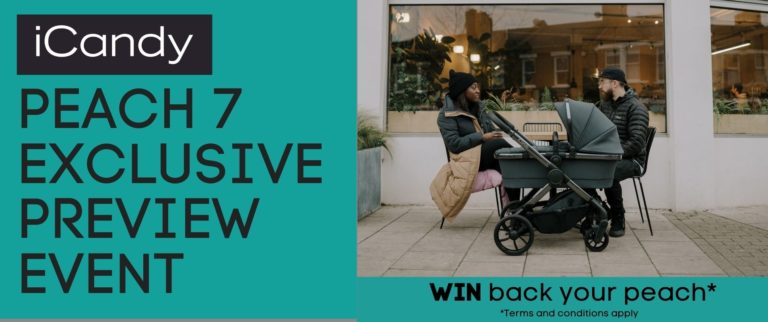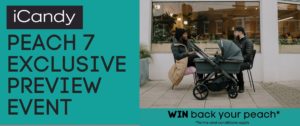 We are so excited to announce that we will be hosting our very own exclusive instore Preview Event for iCandys' up coming Peach 7 Product Launch. 
The iCandy Peach has firmly established itself as one of the world's leading pushchair icons, consistently setting the pushchair standard in terms of both functionality and style. It is a pushchair that is loved and trusted by parents around the world.  The latest innovations to the iCandy Peach see the pushchair enter its 7th generation, unveiling unparalleled functionality updates complimented by stunning new premium fabrics, and you can experience this first hand by visiting us instore here at Simply Baby in Lancaster.
Event Dates:
Thursday 31st March: 9.30am – 7.30pm
Friday 1st March: 9.30am – 5pm
Saturday 2nd April: 9.30am – 5pm
We will be featuring instore special offers and FREE Goody bags
PLUS:
Anyone pre-ordering their Peach 7 over the event period will be entered into a draw and one lucky customer will 'WIN back the value of their Peach!!' *  
We will have instore team Brand Ambassadors dedicated to the new iCandy Peach 7 over these dates, so why not make an appointment and take advantage of one our personal shopping experiences.  Simply call us on 01524 66888 or via sales@simplybabylancaster.co.uk and a member of the team will be happy to book your appointment.
We look forward to seeing you instore soon
Simply Baby Team X 
(*Peach value is for a single Peach 7 and does not include double or twin modes)