Maxi-Cosi CabrioFix i-Size Infant Carrier – Essential Black
£149.99
At Maxi-Cosi, they are very proud of our heritage. As the top-selling, innovative car seat brand since 1984, they have been trusted to carry over 50 million babies (and still counting) home from the hospital. A lot of these babies have been travelling in one of their most iconic & best selling car seat: the CabrioFix (designed in 2003). As they are continuasly innovating, the time has come for this much-loved product to grow and evolve to the next level; introducing the new CabrioFix i-Size!
In Stock
Delivery Lead Time:
2-3 Days Delivery
Description
i-Size safety standards offer the highest safety ratings in Europe, so you can be reassured that your baby is always super-safe & comfortable.
Weighing the same as an average newborn baby, at only 3.2kg, the CabrioFix i-Size is lightweight and super-easy to carry from home to car & back again.
Driving or strolling. It's up to you. Designed to give you freedom of movement, the CabrioFix i-Size baby car seat fits most strollers and has handy memory release buttons.
A large sun canopy ensures your baby's protected from the elements and creates a better atmosphere for sleep.
Brand
Maxi-Cosi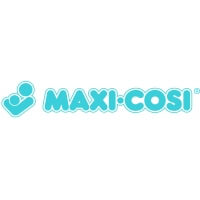 Dimensions
From birth up to approx. 12 months
From 40 to 75 cm
0 – 12 kg