The new 7th Generation Peach
The new 7th Generation iCandy Peach
Now in its seventh generation, the has been crafted to ensure perfection in its
functionality, quality and safety and is perfect for those who love cutting edge design and style that lasts!
Available in either phantom chrome or black
edition, the high-quality aluminium frame beautifully compliments the range of colourway fabric options.
The Peach7's innovative design provides an internal folding system for a one-handed, hassle-free, compact fold. The free-standing frame then has an adjustable carry strap to help you lift and carry the chassis with ease!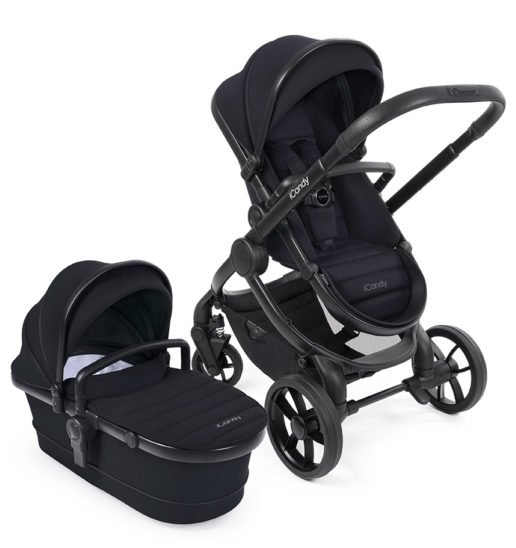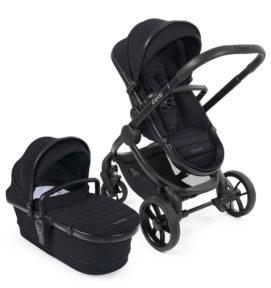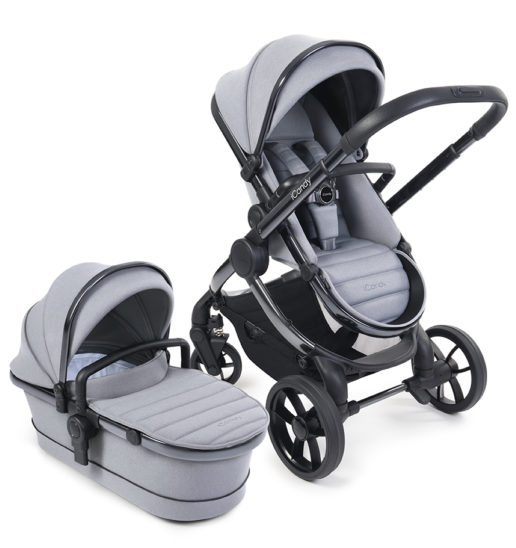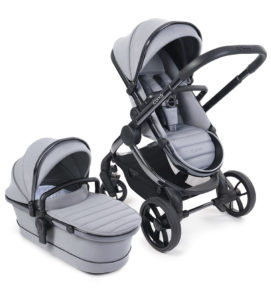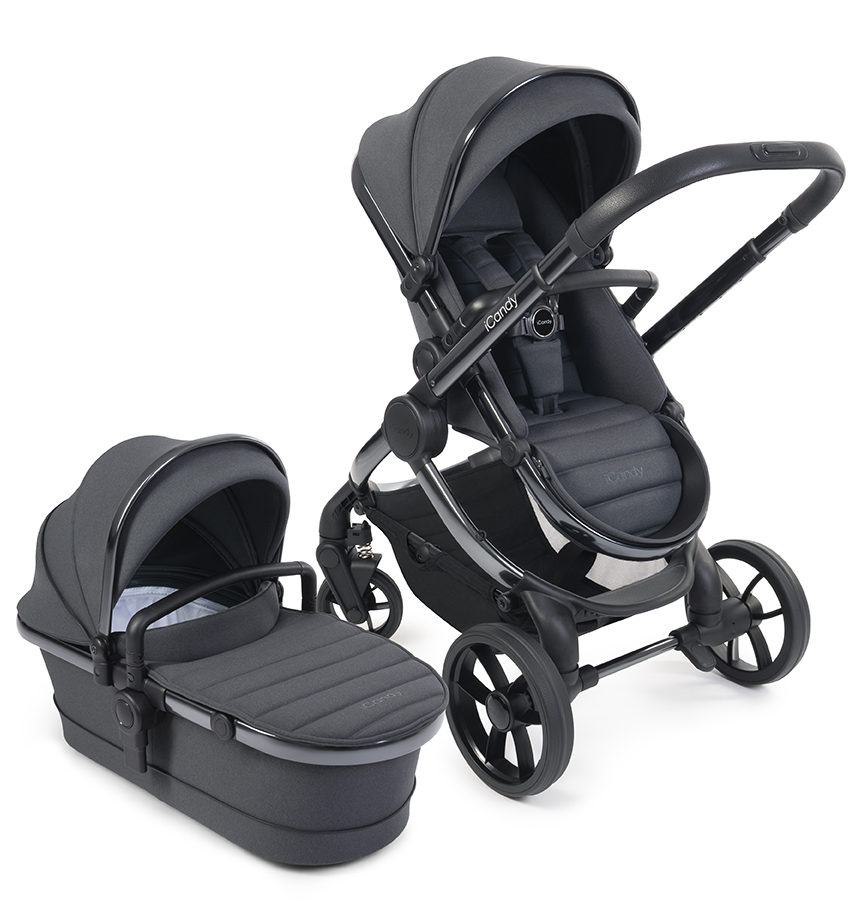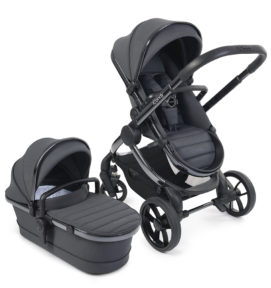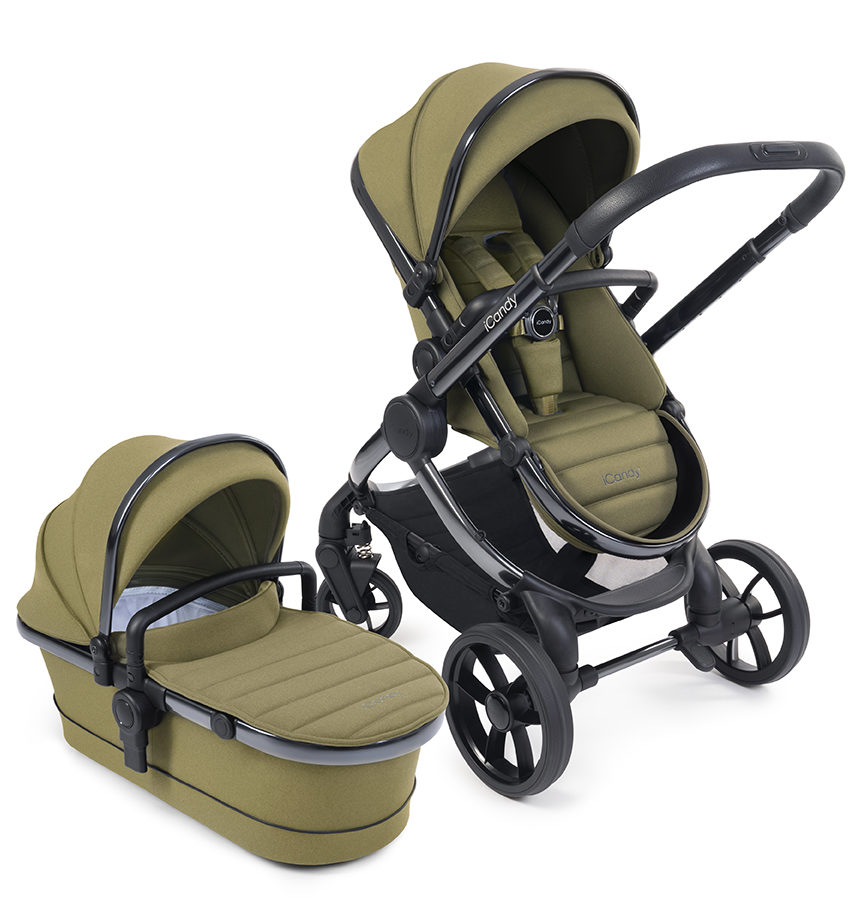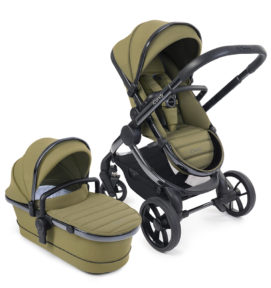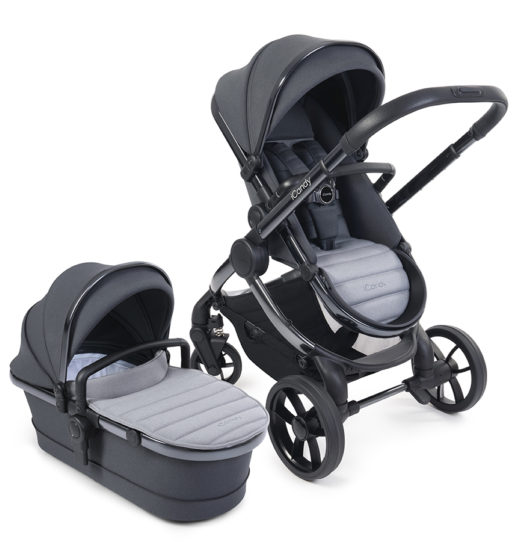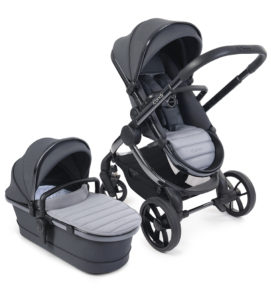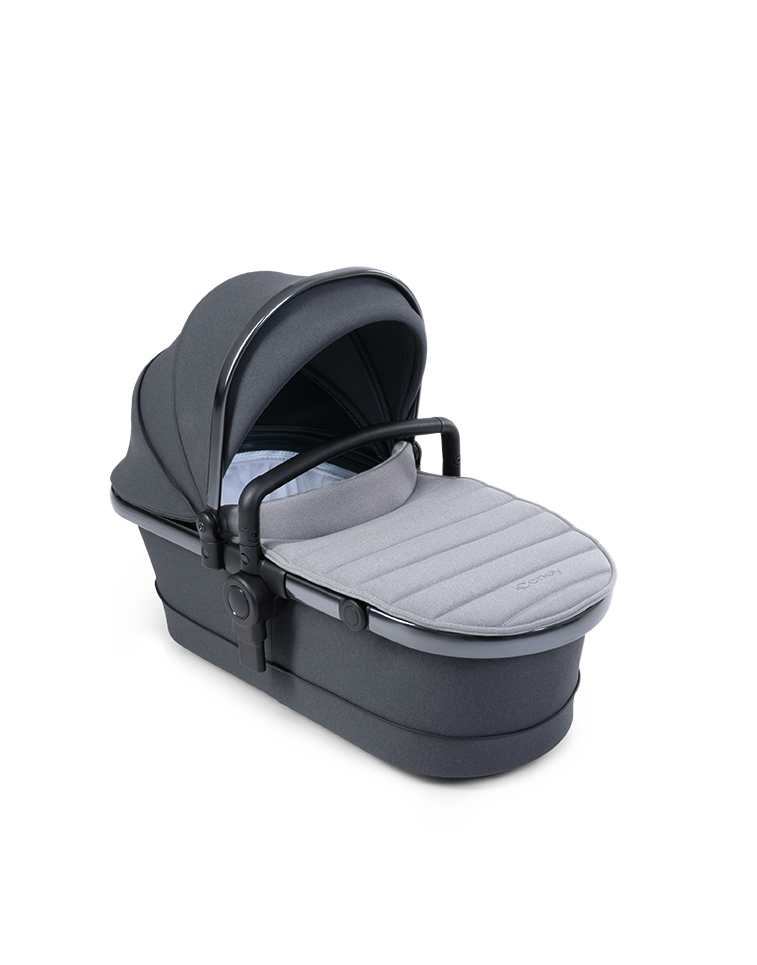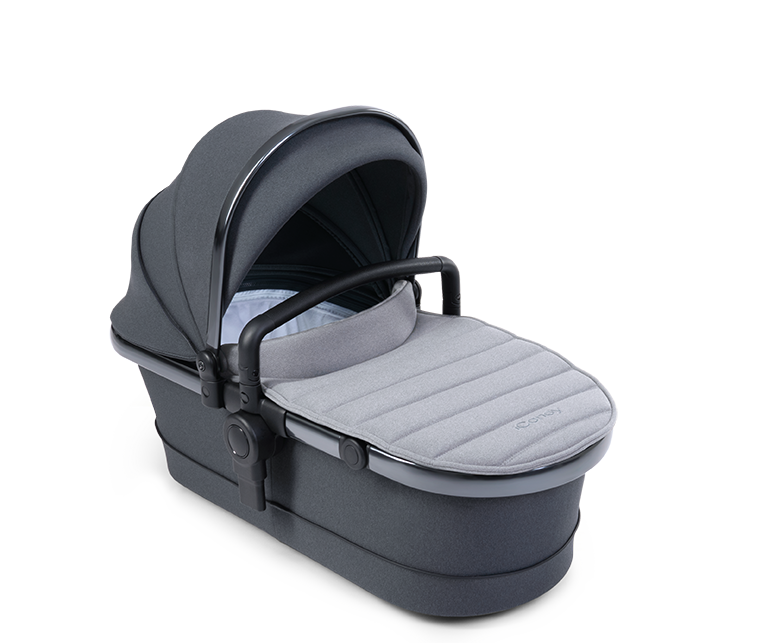 The fleece lined carry cot is suitable from birth until 9kg and includes a vented base panel with rubber feet for maximum air circulation to make it suitable for permanent overnight sleeping.
Your Peach7 seat unit is then suitable up to 25kg and includes new features such as an adjustable head rest which grows with your little one, cushioned seat fabrics for added comfort and a removeable carry bag for the times you need some extra storage.
With a multitude of configurations, the Peach7's sleek design allows you to fully adjust the pram's settings to suit you and your baby's needs:
One-handed seat recline with 4 positions and an adjustable footrest helping to
provide the ultimate comfortable travel experience.
Adjustable handle height with 4 positions, so you're guaranteed a smooth ride whoever is pushing! The chassis handle also extends from 95cm to 105cm, perfect for partners at different heights.
Extendable, water repellent and SPF50+ canopy provides
extra coverage, a larger viewing window and large mesh ventilation panel for added airflow.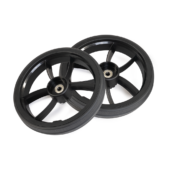 The Peach7's new PU tyres offer an
ultra-smooth ride which allows
for an effortless all-terrain experience. The large, puncture proof wheels are also lockable at the front for an extra robust ride and manoeuvrability!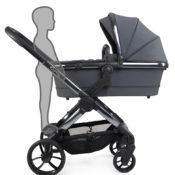 The integrated Ride-on Board offers a hassle-free solution for a family with a new baby and toddler who is walking but still needs help from time to time. With an anti-slip platform, the integrated board holds up to 20kg – perfect for tired little legs on those long days out!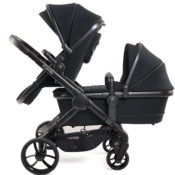 If your little one is not quite ready for the ride-on-board, you can easily convert your Peach7 into double or twin mode with the use of conversion adapters! With plenty of parent facing and/or world facing configurations, you can adapt your pram to suit the needs of your
growing family.
Why not turn your pushchair into a complete
Simply pair your Peach7 with a compatible newborn car seat and isofix base to create a complete travel system. Just click the car seat adapters into the chassis and add on your car seat for a convenient way to travel!
Ask one of our team members for more information
on travel system bundles or check out our car seat options here!
Make sure you complete your new iCandy Peach7 with matching iCandy accessories!
The new rucksack changing bag is unisex in style and comes complete with a changing mat, wipe clean liner and bottle tote.
The cocoon style footmuff is the perfect solution for those colder months, with fleece lining inside to make sure your little one is cosy and warm.
Also included in the Peach7 bundle is a parasol, cup holder, the screen, raincover, elevator adapters and car seat adapters.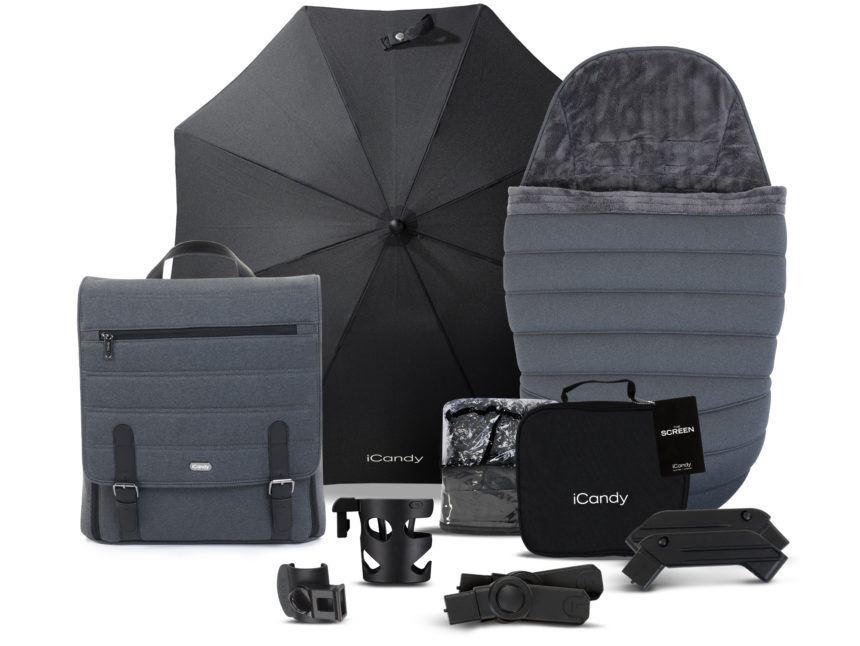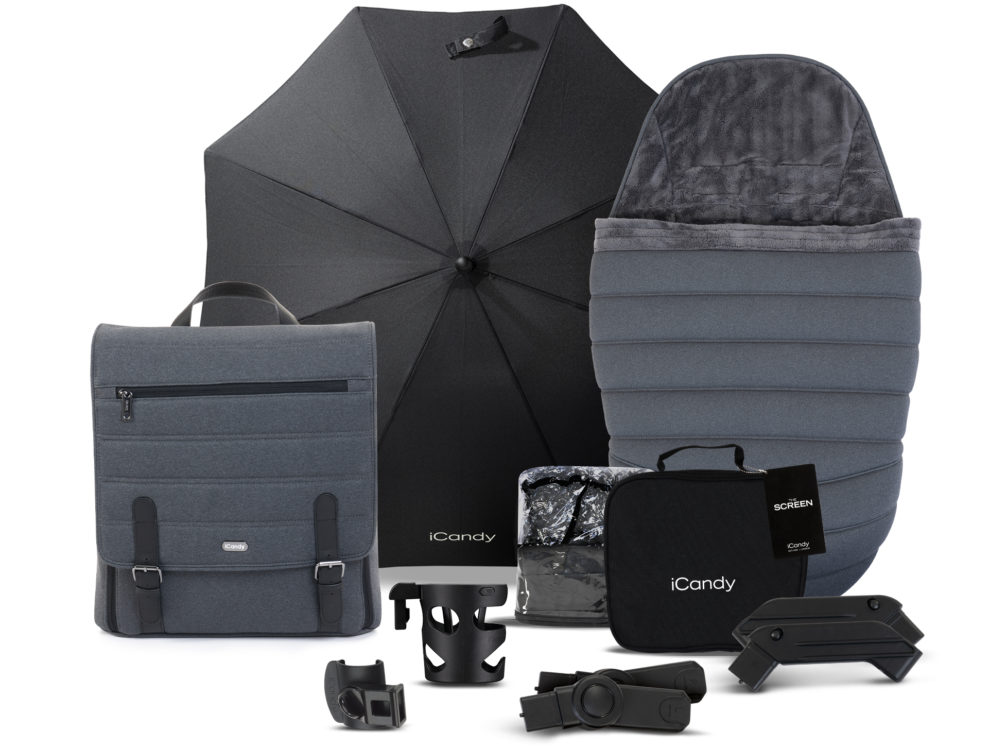 The new iCandy Peach7 is available to order now!