Planning Your Baby's First Holiday
Going on holiday is always exciting, but when it comes to planning your baby's first holiday, it's something that you only get to experience once.
For some people, it might feel like leaving the house for a short trip to the shops is an impossible task with your new baby. Therefore, the idea of a holiday away can seem incredibly daunting! But with careful planning beforehand, the holiday will be a fantastic occasion for your new family.
Although your baby won't remember it like you do, first holidays are unforgettable, and you want to make sure you are fully prepared and have everything your baby needs.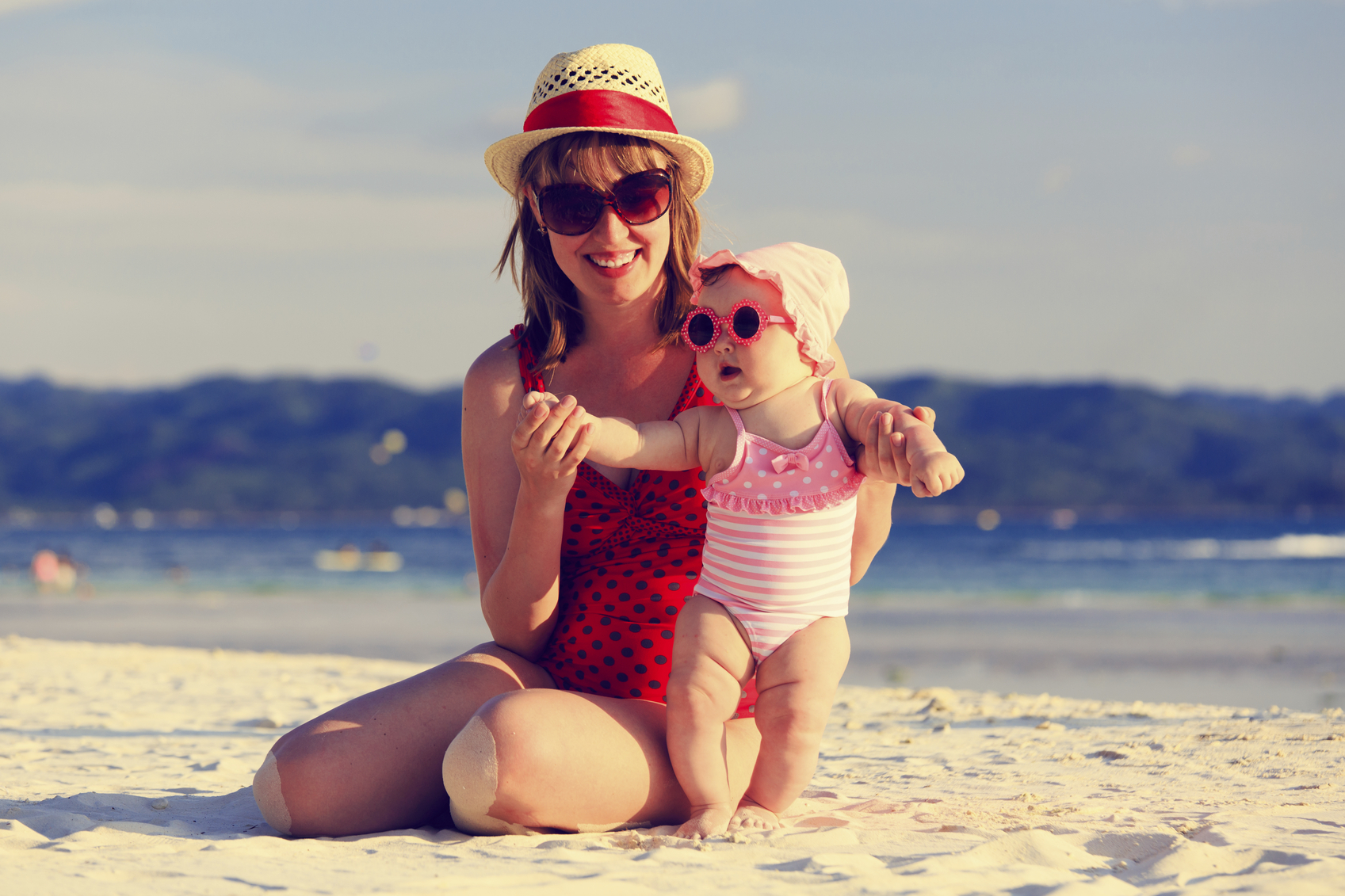 When taking your first family holiday, the planning starts after the tickets are bought! The first part of your holiday is travelling from A to B safely with your little one in tow. Here are a few things to keep in mind.
Car Travel – If travelling by car, it's a good idea to plan in plenty of extra stops for feeding, nappy changes, and to take your baby out for a stretch and some fresh air.
If you are taking long car journeys, it's a good idea to travel at night, when your baby is asleep. But, as an extra precaution, take some new toys and bring them out at different intervals throughout the journey to keep your little one amused.
Air Travel – With flying, there's more to think about but it's all perfectly do-able! General airport security rules don't allow more than 100ml of fluid to be taken on board but this doesn't apply to infant milk. Take more than what you think you'll need in case the flight is delayed.
Breastfeeding, bottle feeding or offering your baby a dummy can relieve pressure to their ears upon take-off. Also, it's easy to become dehydrated on flights, so more frequent feeds will be needed for you and your baby.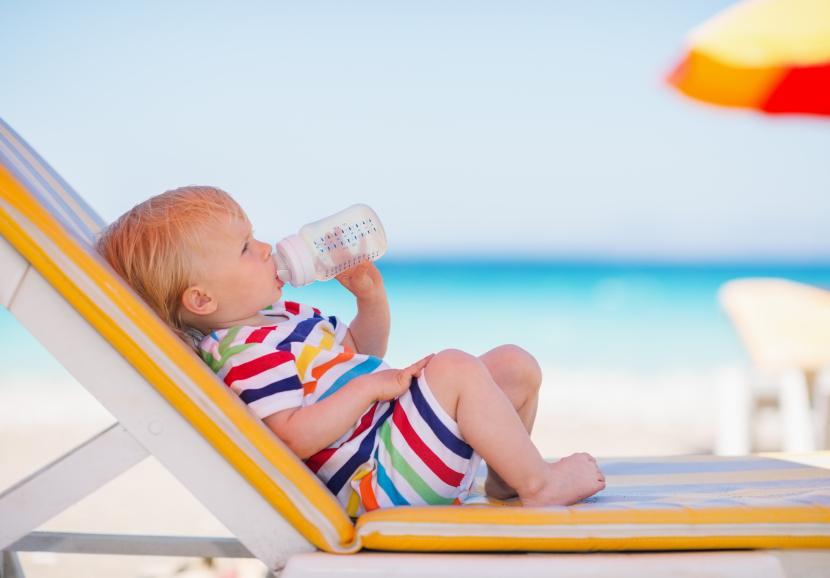 What To Take On Holiday
Don't be surprised if your baby's suitcase is bigger than yours! You'll need to bring along the daily essentials such as nappies, nappy cream, changes of toddler training pants in case your baby can´t hold it any longer, bibs, and your baby's favourite toys and comforter for the journey.
Also, taking your baby's bed sheet or blanket can help them settle in new surroundings with that feel of home. If bottle feeding, it is highly important to properly sterilise your feeding equipment while you're away. Buying a compact travel steriliser kit that uses sterilising tablets and disposable steriliser bags is great for this.
Do not forget to pack;
• Baby paracetamol/ibuprofen
• Rehydration sachets
• Teething gel/granules if your baby is teething.
Here at Simply Baby Lancaster, we have a range of baby toys and travel accessories to get you ready for your baby's first holiday. Get in touch with a member of our friendly team to find out more about what we have on offer.