Bathing Your Baby: Top Tips for Winning Bath Time
Getting your baby into a good bath time routine is essential, but it's not always as easy as some people might think.
A lot of parents find bathing their baby nerve wrecking – what if the water is too deep or too hot? Mistakes are more likely to happen when you're feeling nervous, so it's important that you try and relax.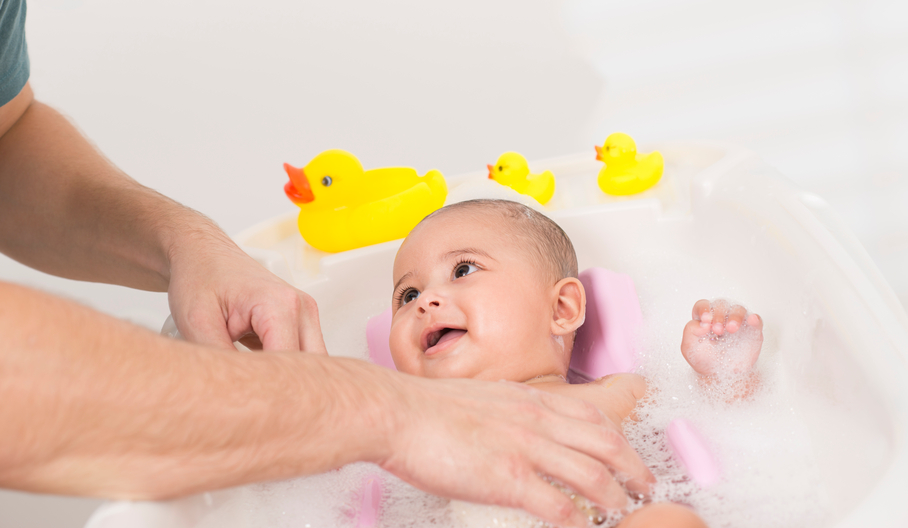 When done correctly, daily bath time could end up being a fantastic way to get some one to one time with your little one. So how can you make it stress free (and fun) for both you AND baby?
Decide on a Baby Bath
You have lots of options when choosing what to bath your baby in. A lot of parents prefer to use "baby baths" that are designed exactly for this purpose. Other parents will use the bathroom sink, whilst some decide to just use the family bath. We would suggest that you avoid using bath seats until they are fully able to keep their own head supported!
Gather All Essential Items
You should gather everything you need before you even bring your baby into the bathroom. This includes anything that you will need to use before, during and after bath time. This is so you don't have to go hunting for anything whilst your baby is in the bath. You'll be able to give your baby your undivided attention! Place everything within arms reach of the bath!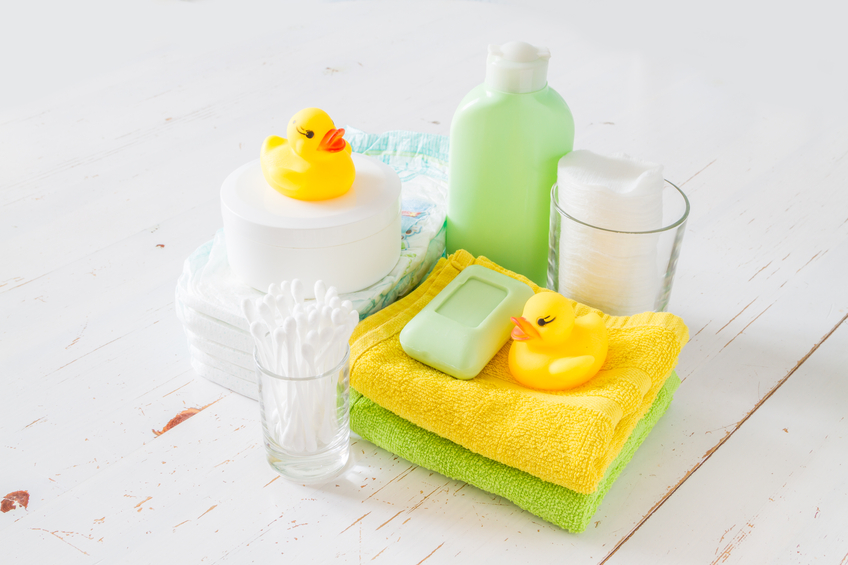 The Right Temperature
Finding the right temperature for your baby to bath in is extremely important. You should always fill the bath with cold water first then top it up with warm water until it's at a comfortable and safe temperature. You can check it by placing your elbow in the water – it should be warm but not hot. Check the temperature throughout bath time – cool water means it's time to get out. You also only need an inch or two of water – anything more will be both dangerous and wasted.
Keep Hold of Your Baby
Whatever you use to bath your baby in and whatever age they are, it's important that you keep a good grip on them throughout. Don't ever get distracted or complacent – never take your eyes off your baby! As well as keeping them safe and secure, you should make sure that their head and ears are always above the water.
Enjoy!
Interact with your baby throughout the whole washing process. They will feel a lot less stressed if you constantly talk to them. As your baby gets older, you'll start to look forward to bath time. It's a fantastic way to spend some time with your child – you can do a lot of bonding whilst in the bathroom!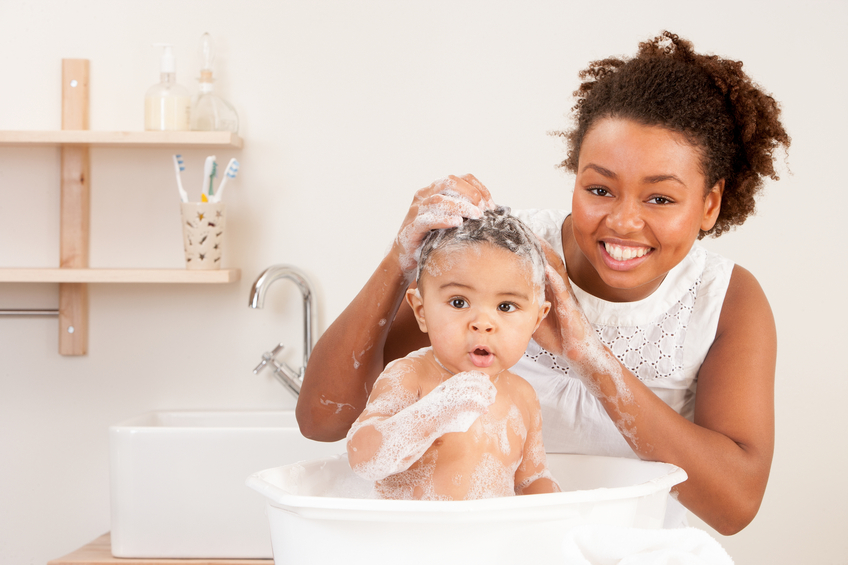 Check out our fantastic range of bathing products and accessories – all designed to make bath time easier for you and baby.
Please don't hesitate to contact us on 01524 66888 for more information on any of the products that you see on our website.