Everything You Need to Know About the egg® Stroller
Described as the 'hottest new pushchair' the Egg stroller is a stunning pram suitable for every parent. It has been designed in the UK with the style conscious parent in mind, with soft touch fabrics, smooth curves and a luxurious, stylish look from continuous lines. The outstanding engineering of this product creates a smooth ride for baby and ultimate ease of use for mother and father.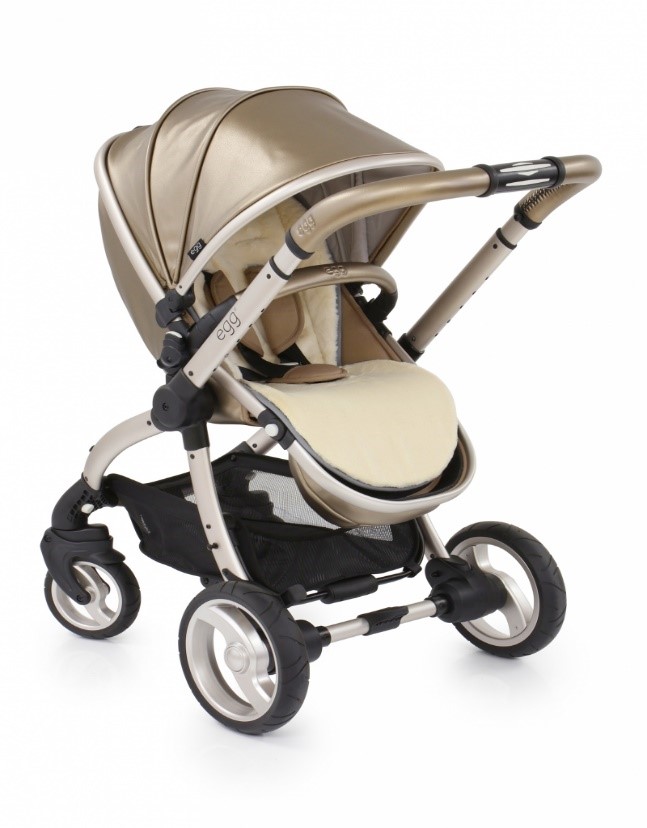 Functionality
One factor of the egg stroller is its functionality: the three-position reclining seat can be fitted either parent facing or opposite, perfect for interacting with your little one or allowing your child to explore their surroundings and experience the world around them.
The one-handed fold chassis is compact and freestanding when folded, with suspension all around. A five-position handle height makes it extremely simple to adapt the stroller to suit your height perfectly and benefit your posture.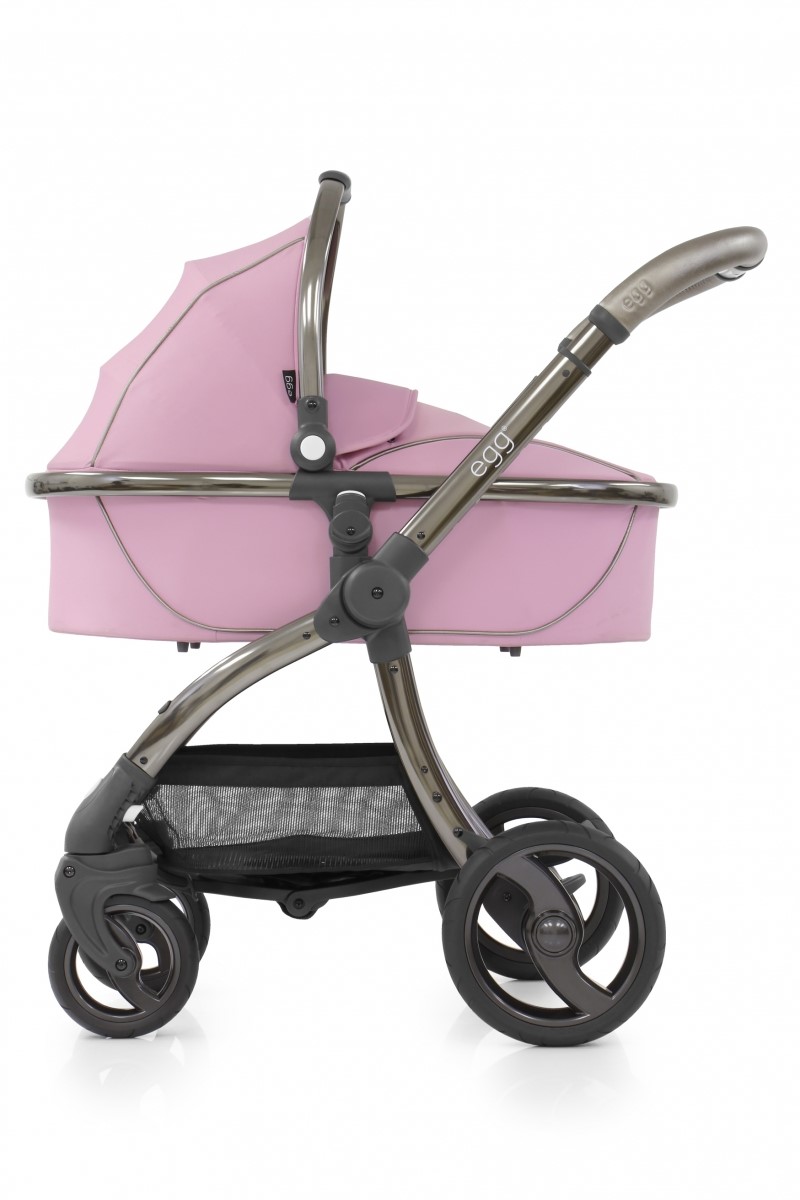 Tru-Ride Technology
The egg stroller has been fitted with Tru-Ride Technology tyres. The unique solid and non-puncture PU rubber tyres are lockable at the front with a 'step on step off' brake system making it super easy to manoeuvre and control.
This superior technology enables extra comfort, amazing handling and added durability. The tyres also last three times longer than more commonly used tyres.
Styles, Colours and Accessories
In addition to the egg stroller, a lie-flat carrycot can be purchased as an extra option. This is suitable for occasional overnight sleeping and includes a comfy mattress for your little one and a padded liner.
With the addition of a tandem adaptor kit, you can also convert the stroller into a tandem! This is perfect for twins (double the trouble!)
Simply Baby stock the egg stroller in numerous colours from 'Strictly Pink' to 'Gotham Black', making this stroller the perfect option for any type of parent whilst making it much more personal. The special edition 'Hollywood Stroller' is for a more glamorous approach, with a luxury fur liner and matching changing bag, guaranteeing ultimate chic!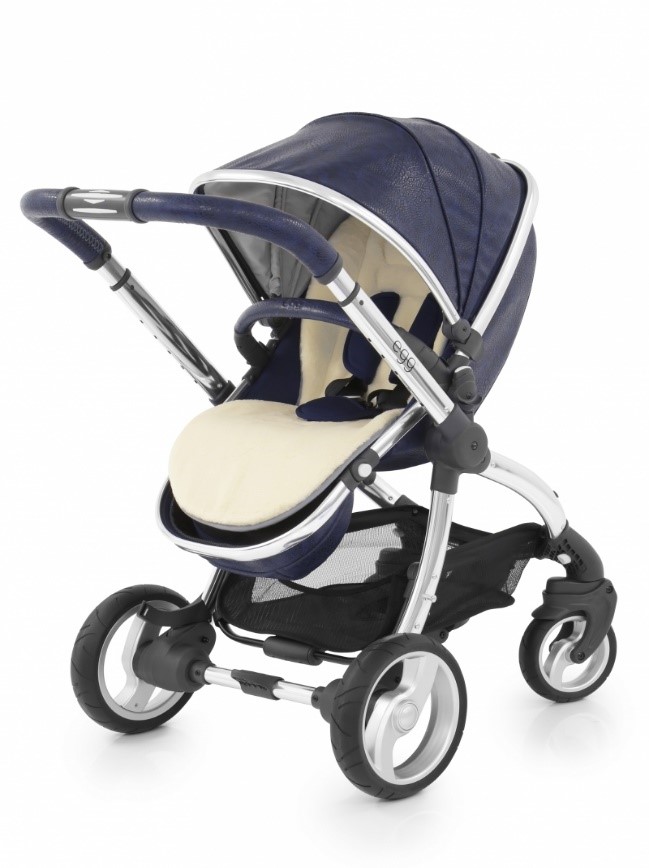 Touch of Luxury
There's no doubt that we all love a little bit of luxury in our lives and when you are a new parent it can feel impossible. The designers of this stroller wanted to deliver a luxury product to cater with every last detail in mind; with beautifully embossed leather detail, intricate stitching and soft durable fabrics, this is the product to add luxury back into your life!
Mums the Word
Mums and dads all around the world have been talking about this innovative stroller, and the reviews speak for themselves!
Lisa Clark on madeofrmums.com said that the egg proves to be more than just a pretty chassis:
"I felt it was sturdy but not bulky; quiet but easy to manoeuvre and stylish but practical. From top to bottom, I loved this pushchair"
Nicole M on netmums.com also said:
"I love our egg stroller… it's so easy to use and manoeuvre. It's really easy to clean as well. It's the best thing we bought, and I would highly recommend it……"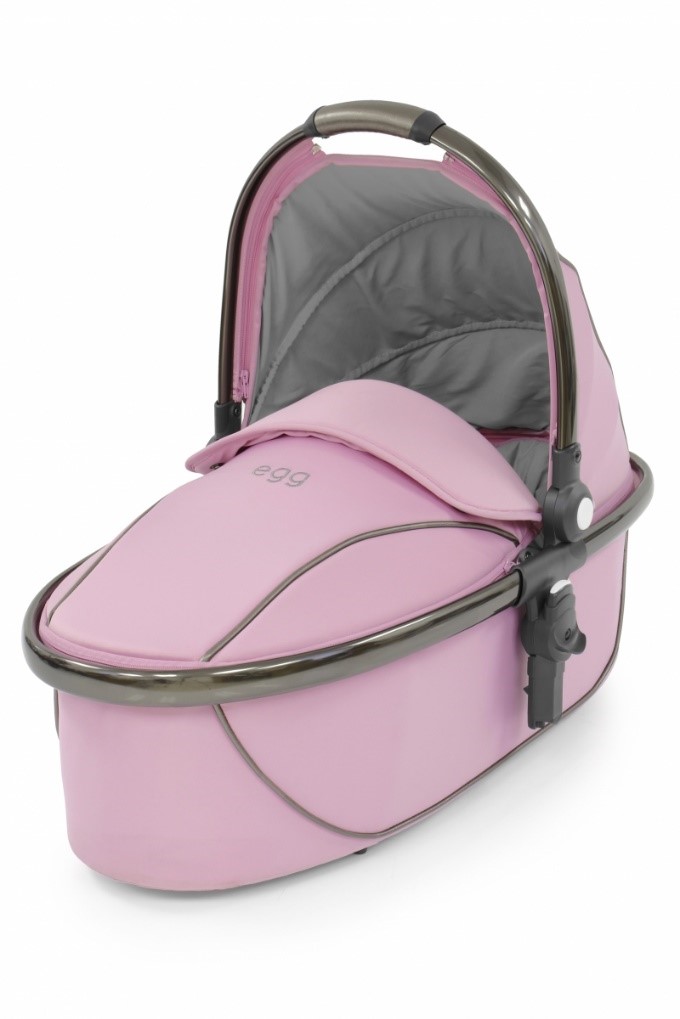 If you are looking to be a part of this hot topic and be the proud owner of a luxurious, elegant, and easy to use stroller, the team at
Simply Baby
would be more than happy to answer any questions you may have, and show you our range of egg strollers. We are proud
egg Stroller stockists
, including the
special editions
, the carrycots, the
egg 2 stroller
, changing bags and other
egg stroller accessories
. Why not pop in to have a look? We look forward to seeing you!