The Ultimate Nursery Checklist: From Sleep Time to Play Time
When it comes to organising your new little one's nursery, you may feel daunted by it all; still, it is one of the most important parts of preparing for their arrival. Wondering where to start? Pondering over what you need and what are the essentials to the nursey? From nursery furniture sets to moses baskets to baby bedding and changing tables, knowing what the must-buys are can be a headache. However, you don't need to worry with this trusty list by your side.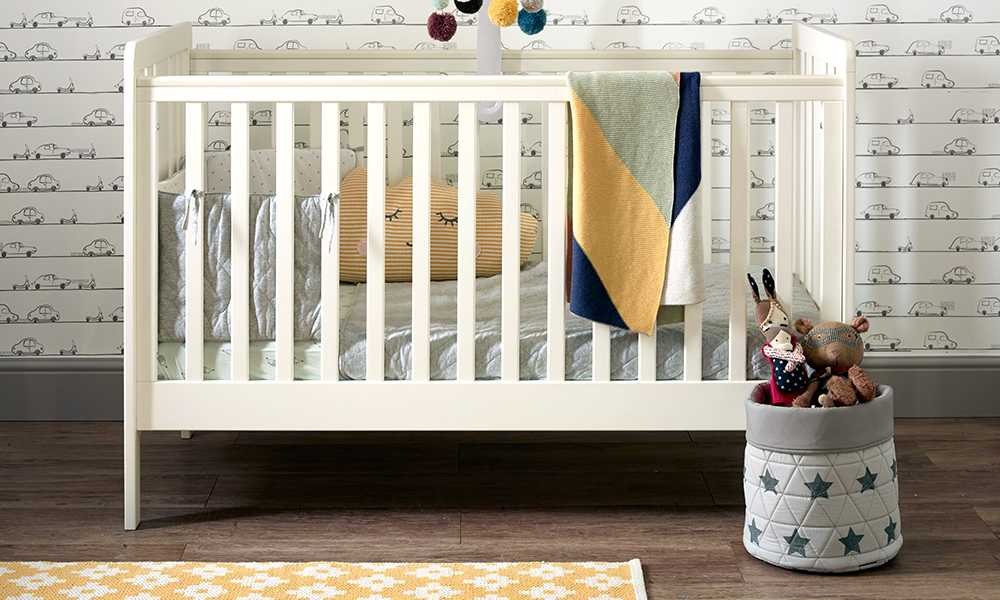 Sleep Time
Sleep is one of the most vital factors; not just for your baby, but for you too! The only way that you have a chance of getting a good night's sleep is if your little one does. So, what do you need when it comes to sleep time?
– Crib or Moses Basket
– Cot or Cot Bed
– Mattress and Mattress Cover
– Fitted Cot Sheets
– Blankets
– Sleepsuits
– Swaddling Blankets
– Blinds/Curtains
– Nightlight
– Baby Monitor
Simply Baby Pick:
Mamas and Papas 3 Piece Cotbed Set, Mia-Pebble (With FREE Sprung MATTRESS)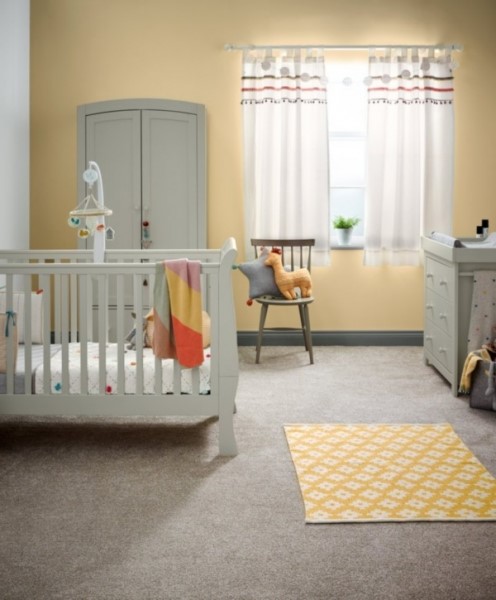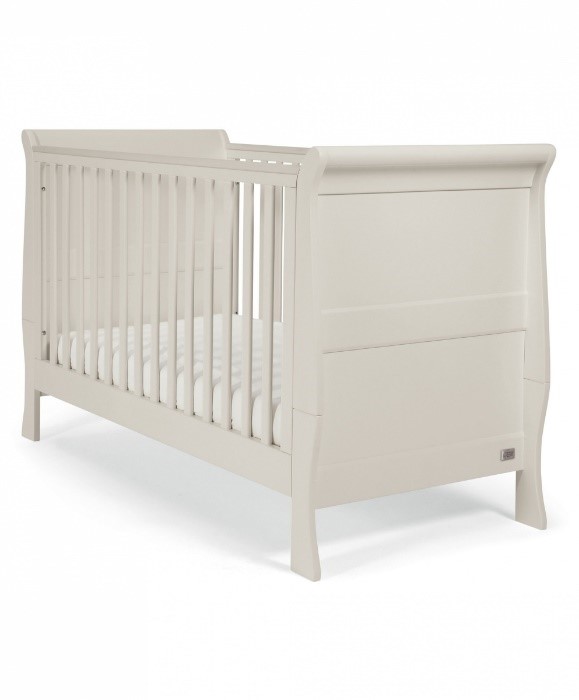 Change Time
Getting your little one changed can seem like a difficult task at best. However, if you have the correct furniture from https://ivyandwilde.com/, it can be so much easier. In fact, it could even be a lovely experience and great bonding time; and then you get to see them all dressed in their cute pyjamas ready for bed! Camera at the ready!
– Changing Mat
– Changing Bag
– Changing Table or Unit
– Essential Clothes
– Wardrobe and Drawers
Simply Baby Pick:
Mamas & Papas 3 Piece Set, Franklin, Grey (With FREE Sprung Mattress) The dresser converts to a changer and vice-versa for ease of use!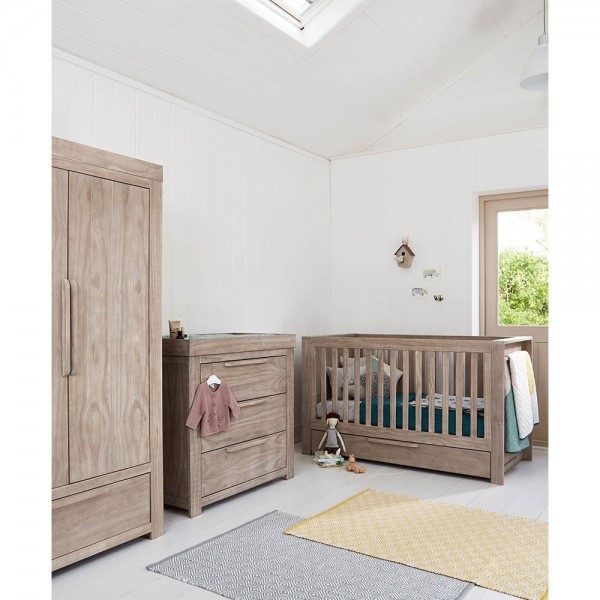 Bath Time
Bath time is a daunting prospect. Will the bubbles get everywhere? Will your baby even enjoy it? There's so many factors to take into consideration such as keeping your baby safe, making sure the water temperature is just right and ensuring he or she is nice and warm and snuggled up afterwards. With the essential bath time products, you can make this process so much easier, and enjoyable.
– Essential Toiletries including brush, sponge, and nappies
– Baby Bath
– Cuddle Robe/Towels
– Thermometer
– Bath Toys
Food Time!
Feeding your bambino can be a messy task; from milk to spaghetti, the contents of their lunch and dinner can end up everywhere but their mouth. With the perfect highchair and comfortable surroundings, you and your little one can enjoy this experience much more.
– A Comfortable Highchair
– Bottles and bottle warmers, alongside bottle brushes and sterilisers
– Mothers Essentials such as breast pads and nursing bras
– Feeding Pillows
Simply Baby Pick:
Mamas & Papas Baby Snug with Play Tray – perfect for play and comfortable feeding time!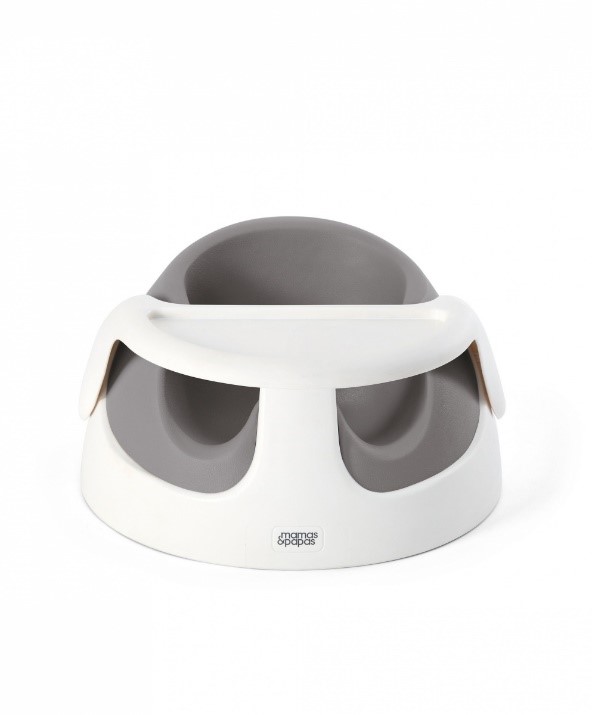 Play Time
Of all the moments you'll have with your baby, play time is no doubt the most fun! There will be plenty of giggles when you supply your child with lots of fun toys. They will also benefit from the interactive factor of toys, helping them to develop many skills for the future.
– Storage
– Bouncer/Rocking Cradle
– Toys!
– Musical Toys
– Car Seat Arch
– Play Mat
Simply Baby Pick:
Mamas & Papas 3 Piece Set, Atlas, Oak – Including convertible dresser with 3 deep drawers and full-sized wardrobe for the ultimate storage solution.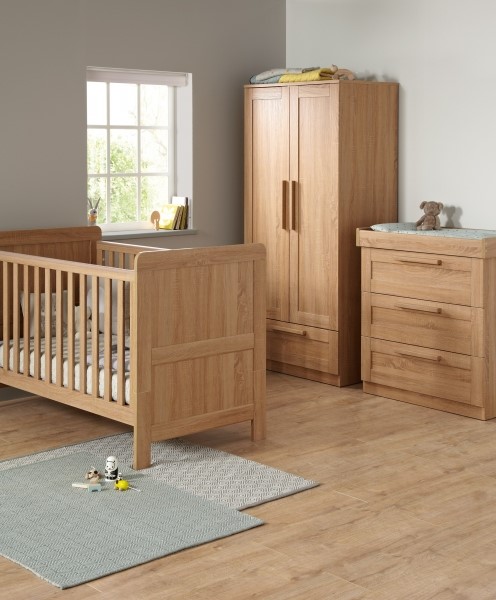 Simply Baby know that your baby is your number one, which is why we provide only the best for you and your bundle of joy. We supply a range of nursery furniture collections, which make it easy for you to get prepared for your baby, and create a nursery which you want to spend time in.
We have Mamas & Papas furniture ranges as well as Silver Cross ranges and Babystyle, which come with the main furniture essentials to kickstart the rest of the room's décor and arrangement. We also have toys in our baby toy store in Lancaster which will make for the best entertainment, bath time accessories which will help you develop that all important routine and nursery bedding which will make your nursery look Instagram perfect!  Simply get in touch today for more information, or pop in store to see the Simply Baby family.