The Royal Baby: Blast from the Past
William and Kate have just recently given birth to their youngest son. Weighting 8lbs 7oz and born on St George's day at the exclusive Lindo Wing of St Mary's Hospital. Considering the constant conversation around the royal family now, we thought it only right to celebrate!
Oh, and they've just named the little cherub – Louis Arthur Charles. What's your opinion?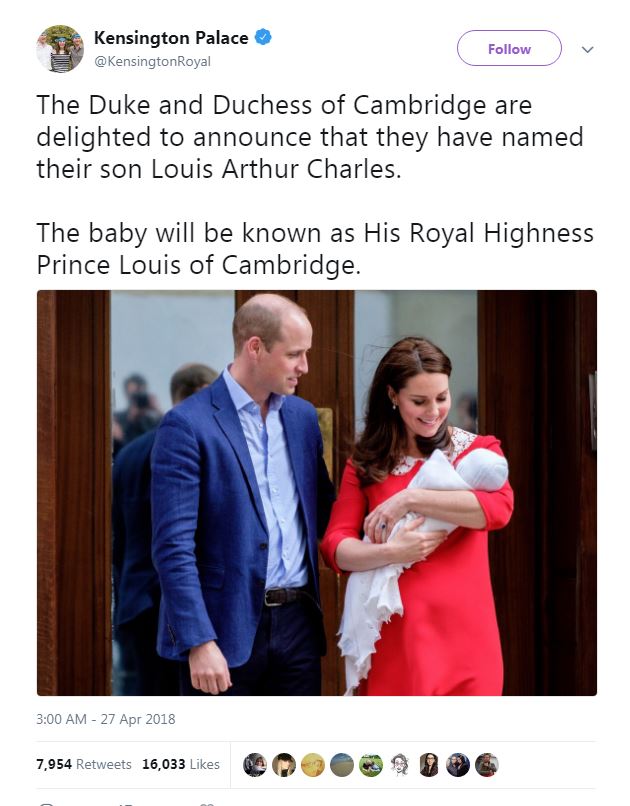 The Royal heritage has been full of little ones running around in the past; the queen was even a mini-royal at some point!
Let's take a look back at just how cute the other members of the royal family where when they were young'uns.
The Queen –The Queen was born in 1926, meaning she is now 92 years old! Many say she has a striking resemblance to her great granddaughter Princess Charlotte. Her elegance obviously began young!
Prince Charles
– Born in 1948, he is the oldest son of Queen Elizabeth II and Prince Philip. He was born Charles Philip Arthur George in London, England and was a super cute baby!
Princess Diana – Princess Diana was just 'Diana Frances Spencer' until marrying into the Royal family with Charles. However, she was the youngest daughter of Viscount Althorp, John Spencer.
Prince William – Born June 21st, 1982 as the eldest son of Prince Charles and Princess Diana, became third in line to the throne when he was born; like his father, he grew up knowing that one day he would become king.
Prince Harry – Just look at William and Harry is this photo (cue the awwwww's). There's no doubt about it, that Harry was an adorable baby – Prince Charles even called him his 'darling boy'. Charles and Harry have a close relationship, and Harry even called him 'Pa'. Too cute!
Prince George
– George's full name is George Alexander Louis (Can you see the links between the new baby's name now?) he was born in July 2013 and is already a little charmer, taking after his father. He also loves his little sister!

 Princes Charlotte – Charlotte was born 2nd May 2015 and it's fair to say is a true princess in her personality. She was seen elegantly waving when she went to see her new brother in Hospital this week.
The New Arrival – Louis Arthur Charles – The new addition to the fabulous family tree, Louis is William and Kate's third child and is fifth in the line of succession. There's no need to explain how cute Louis is; we will just leave this photo here for you to see for yourself…
Isn't family wonderful, especially with the introduction of new bundles of joy?!
Are you ready for the birth of your new addition to the family tree? Why not pop into Simply Baby Lancaster and have a look at our wide range of products. We have a huge range of brands in our pram shop, car seats, nursery furniture, toys and more, all perfect for your new prince or princess!