Introducing the Maxi-Cosi Family 360 Range at Simply Baby
Here at Simply Baby, we are proud to stock only the best prams, pushchairs and car seats for parents looking for innovative products to keep their little ones safe. We only provide products from brands that are highly rated for safety, with features specifically designed to make your job as a parent just that much easier.
Well, we're thrilled to announce that we have a new product launch! Introducing the Maxi-Cosi 360 Family Car Seat system! Available in-store and online.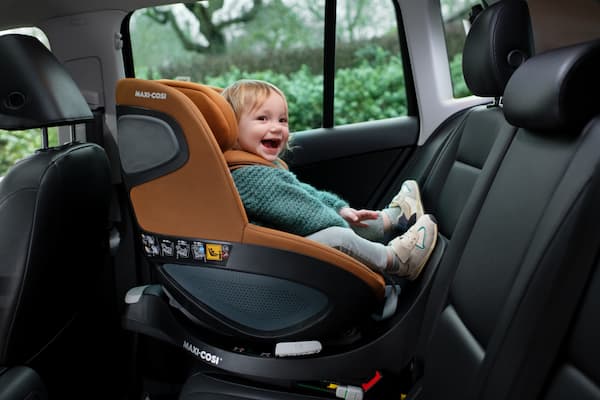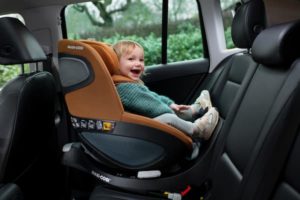 Maxi-Cosi
Maxi-Cosi believes that there is nothing more important than the beginning of a family because, from that moment on, parents carry the future with them. They design products for a child's journey into the world, so parents can carry them safely wherever they need to go. Their innovative range of car seats have carried 50 million babies home from the hospital to their first day at nursery, trips out to the park and all the moments in between.
Maxi-Cosi understands the absolute joy that comes with being a mum or dad, and they want to maximise the joy so you can concentrate on enjoying those precious moments. With the safest car seat that is super easy to use, feels great and looks wonderful, Maxi-Cosi understands the challenges that parents face and aim to lend a helping hand.
The Maxi-Cosi 360 Family Car Seat System
The 360 Family from Maxi-Cosi is the next generation in rotating car seat systems. These car seats are built with growing babies in mind, and they are made for long-term use. Children grow fast, which is why the unique 360 Family car seat consists of a rotating FamilyFix 360 base and compatible 360 car seats, which can carry a baby from birth up to four years old.
The unique base can be rotated into any reclined position, giving maximum comfort for little ones. With the one-handed rotation system, this car seat makes life so much easier for busy parents getting their little one in and out of the car for years to come. Breathable foam and fabrics ensure a comfortable ride for your baby, always keeping them at the right temperature. There are visual indicators and audio feedback on the base to notify parents when the seat has been correctly installed, giving you complete peace of mind.
With a cosy from-birth inlay for newborns and a spacious seat for growing babies, the 360 Family range from Maxi-Cosi is a truly innovative way to get your child from A to B in a super quick, hassle-free manner.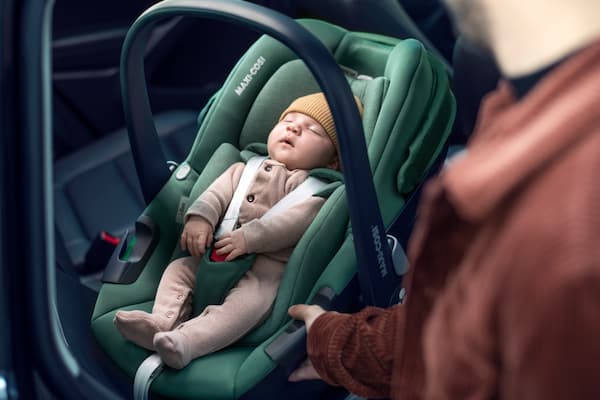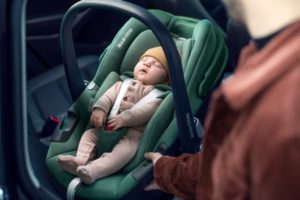 Pebble 360
If you're looking for maximum comfort for your little one from the day you take them home from the hospital, look no further than the Pebble 360. It can be used from birth up to 15 months old and rotates smoothly on the FamilyFox 360 base so it can be turned around effortlessly with one hand, ideal for busy parents who always have their hands full.
Putting your baby into the car should be a gentle, comfortable experience so as not to disturb them. The Pebble 360 has an easy-in harness that makes getting your baby in and out of the car quick, hassle-free and comfy, keeping your baby snug at all times.
Safety is crucial to Maxi-Cosi, which is why the Pebble 360 is fitted with all the innovative features you would expect from a baby car seat. With special ClimaFlow panels, the foam and fabric of the seat is breathable to encourage air circulation, ensuring your child is always kept at a comfortable temperature. You can also ensure your baby is fully protected from harmful UV rays with the extra-large sun canopy.
The Pebble 360 utilises a three-point safety harness for optimal restraint of the baby, keeping them safe on the journey but ensuring complete comfort. This car seat also uses the visual and audio indicators to ensure that the seat has been fitted correctly in the car to minimise the risk of incorrect installation.
At Simply Baby, we are delighted to be able to provide you with the very best in car seat technology for your little one as Maxi-Cosi stockists. If you'd like to learn more about our Maxi-Cosi range, do not hesitate to contact us. Our in-house experts are on hand to help you over the phone or in-store, so drop in to see us in Lancaster city centre to view our range of car seats and prams for yourself.