When Can a Baby Go in a Pushchair?
A pushchair is an ideal way to transport your little one around as they grow, allowing them to see a bit more of the world. Each baby is unique, and while there is no definitive age for when a baby can go in a pushchair, it is generally advised that it should be no earlier than six months old.
You can judge whether your baby is ready for a pushchair if they can sit up unaided. Pushchairs are typically forward-facing, and they allow your child to see more and have more significant interaction with the world around them, which can be beneficial to their development.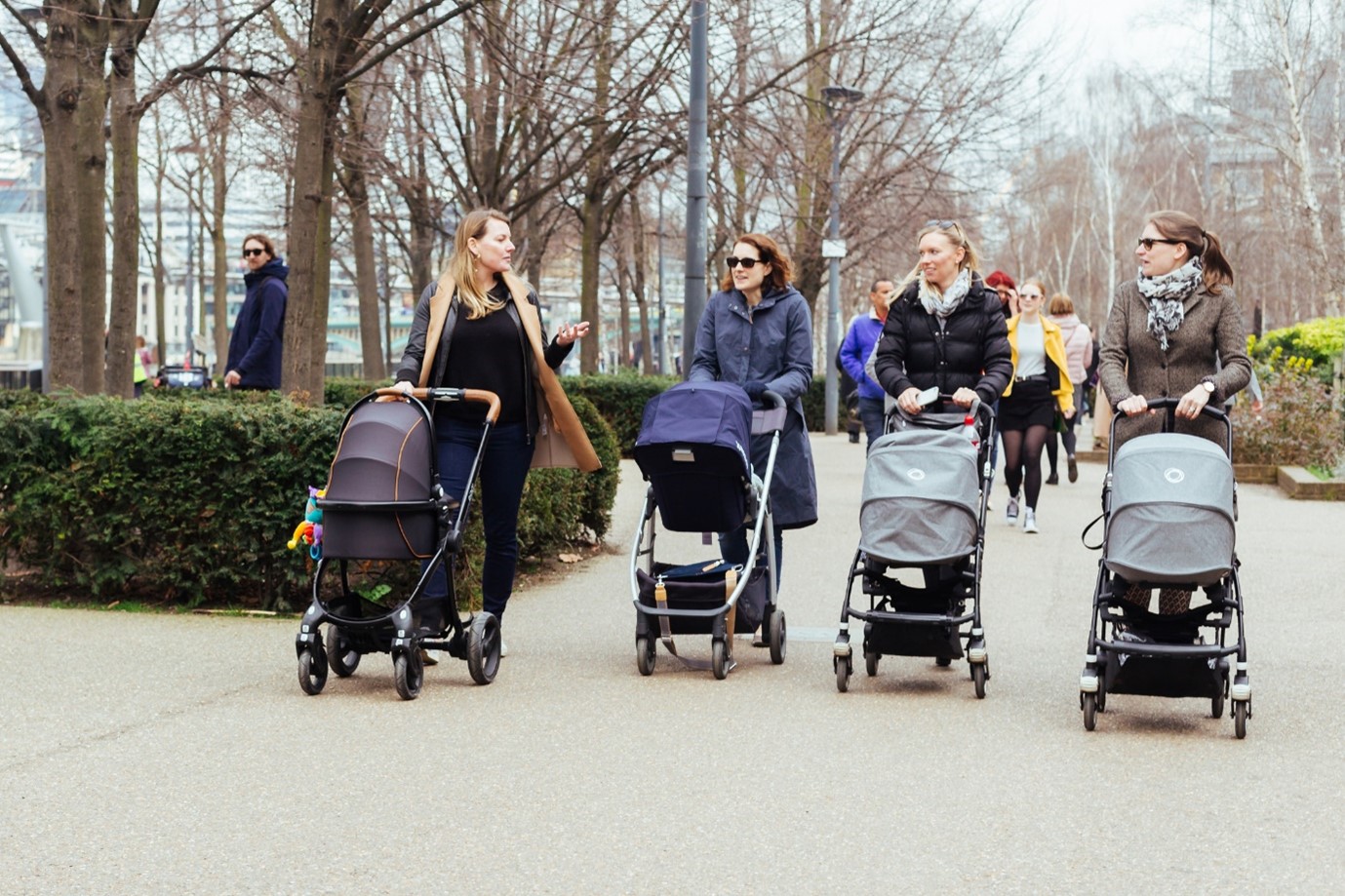 Difference Between a Pram and Pushchair
Pram and pushchairs are often used as interchangeable terms for the same thing, but they are actually unique and designed for different stages of a baby's life. A pram has a lie-down position allowing the baby to lie flat, whereas a pushchair is a seated position for sitting up. Many manufacturers offer one model that can be converted into both; therefore some pushchairs can be suitable for younger babies if they have fully reclining seats that allow them to be able to lie flat. Here's what you need to know about the differences between prams and pushchairs:
Pram
A pram is for new-born babies, allowing them to lie flat on their backs to aid spinal development. Babies can be placed in a pram from birth up to around the age of six months. Prams typically have a rear-facing position, so parents face their little ones while they push them around, letting them keep an eye on them at all times.
Prams provide sturdy support and comfort for new-borns, and some models can be converted into a pushchair as the baby ages and develops.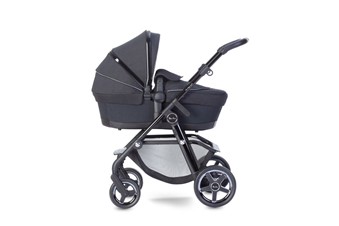 Pushchair
A baby should switch to a pushchair at around six months old when they can sit up by themselves. They are also referred to as buggies and are forward-facing and pushed from behind. Pushchairs offer great flexibility for parents who are out and about with their little ones. Easy to manoeuvre, pushchairs can be easily folded up for storage and are available in double models for multiple children.
There are no set guidelines for when a baby is too old for a pushchair, but generally once a child is about three years old and can walk confidently by a parent's side, is when a pushchair is retired from use.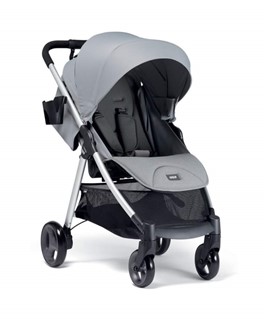 Pushchairs from Simply Baby
At Simply Baby, we are proud to stock a vast range of prams, pushchairs and conversion models from top brands. Everything we supply comes from only the most reputable brands in terms of safety, comfort and reliability. Here are just a few examples of pushchairs from Simply Baby:
Silver Cross
Over 10 million parents have chosen Silver Cross to help give their baby the best start in life. Their range of prams and pushchairs are unique and include the most sophisticated and innovative features designed with parents and little ones in mind.
As Silver Cross stockists, we have Silver Cross prams and pushchairs available from their Wave, Pioneer, Pacific Autograph and Wayfarer range through to the POP, Reflex and Clic lightweight strollers. With over 143 years of experience behind them, Silver Cross has gained an extraordinary reputation for high-quality manufacturing and practical design in their prams, pushchairs and nursery products.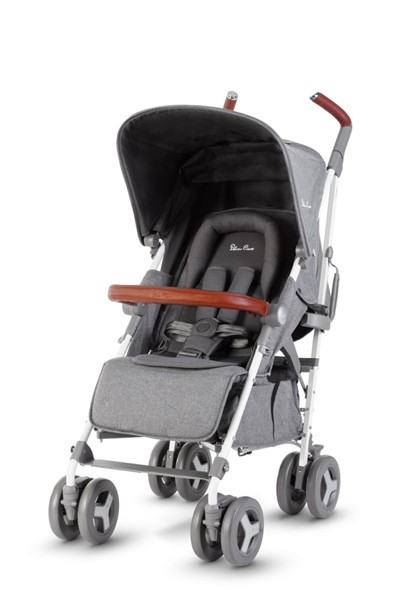 Mamas & Papas
Mamas & Papas create products to be incredibly safe and bring style and confidence to parenting. Their pushchairs are designed to make life easier for you and your little one, with their Ocarro range for all-terrain and Strada range for city living. However you like to travel, Mamas & Papas have something to suit you and your baby.
If you want a pushchair or carrycot that has been ergonomically designed to be suitable for everyday use, with a robust frame for greater stability and support on the move, Mamas & Papas is the brand for you.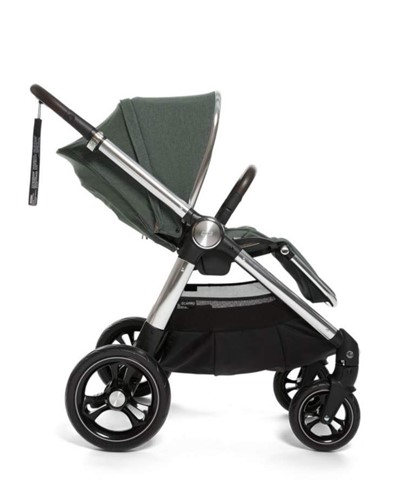 iCandy
iCandy pushchairs are designed and made in the UK with aeronautical technology, making them one of the most unique pram brands on the market. Their luxury designs are developed with modernity and style in mind, using superior build quality to handle a range of terrains for a smooth and comfortable ride.
We offer iCandy pushchairs in their Peach, Orange and Lime range, all of which have their own innovative and unique features that make them a superb choice for parents looking for a versatile pushchair that can handle all their needs.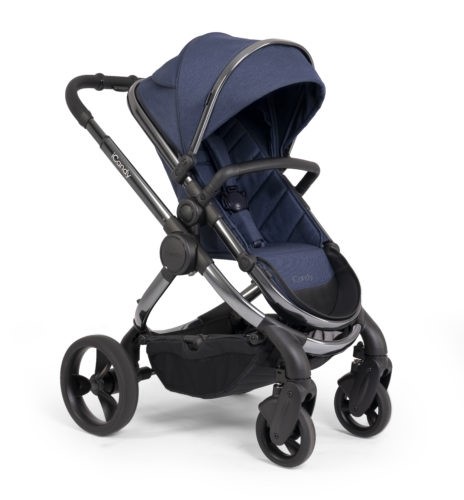 At Simply Baby, we believe in offering parents quality products that they can trust. Our pushchairs provide all the reliability and functionality to see your baby from birth to the toddler years. We offer 3 wheelers, twin pushchairs and travel systems so you will find everything you need from us.  If you're looking for a pram shop in Lancaster, contact Simply Baby today or visit us in-store in the heart of Lancaster city centre.
Telephone: 01524 66888
Email: sales@simplybabylancaster.co.uk