Pram & Pushchair Purchaser's Checklist
If you are an expecting parent, then finding the perfect pram is likely going to be high on your list of priorities. As one of the places where your child will likely be spending a lot of time, you will want to be sure that it offers comfort and safety. A good pram should also be easy for you to use and transportable by car for any holidays.
Find out what your checklist for purchasing a new pram or pushchair should include. Whether it is your first pram or your fourth, each child is different and deserves a carefully chosen pram. We are here to make your decision easier.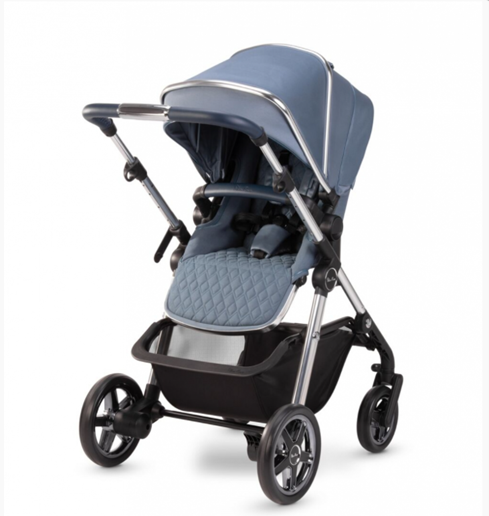 Different Types of Pram
For a speedy purchase, it helps if you understand the different types of pram and what they are best for, before you go in. Though there's slightly more to it, here is our quickest guide for you to skim read. Don't forget, you can always ask our staff more direct questions over our contact lines.
Pram – This wheeled carrycot is designed for the first stages of the child's life. In the first six months, a baby is supposed to stay lain flat. It is important that you recognise that not all prams are created to allow for your child to sleep overnight in them. There are prams made specifically for overnight use that have undergone further safety tests, and often come with a suitable, approved mattress.
Travel System – A travel system combines a buggy and a car seat. Like a pram, it's fashioned for very young children up-to-six months who need to lie flat. A travel system is not designed for the baby's prolonged comfort, but it is a good alternative to a pram for shorter journeys, and is designed to be transportable so most are collapsible.
Buggy – Also referred to as strollers, these tend to be for slightly older children who can sit up. Because they are used for longer than the initial six months, they are generally sturdier. Some are designed to carry two children, they can be set as rear-facing or forward-facing, they may have three wheels or four. There's a lot to learn about buggies, be sure to talk to us about the ages of your children if you're considering one so we can offer our best advice.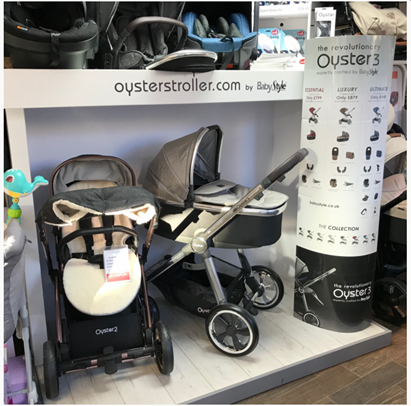 Comfort
The baby's comfort is always important. In the early months of its life, you might want to consider a pram that will allow the child to sleep without obstruction. This is especially useful if you see your family moving around or visiting family for overnight stays with the baby.
Safety
Your baby's safety is of utmost concern, we understand and can assure you of the safety checks that our prams have passed. In our range of Silver Cross Prams, it is possible to find prams with large wheels to reduce how the bumps in the road might affect your child, parasols that are tested to block UV light, and prams crafted from hypoallergenic materials to protect your child's sensitive new-born skin.
Direction
Prams, travel systems and buggies all have the option of front facing or rear facing models. A rear facing pram will always enable the parent to see their child, but a front facing pram will enable the babe to see the world.
For many parents, this presents a conundrum: they want their child to be entertained, but they want to be able to quickly take of its needs. You will need to consider whether you want a front- or rear-facing pram before you buy.
Car Boot Space
For many families, the ability for the pram to fit in the boot of the car will reduce their options significantly. While there are a variety of models that can be folded to smaller sizes, it is still best that you are aware of how much space you have to work with before you commit to a purchase. This will make the process of choosing your pram much smoother.
If you are choosing a foldable pram or buggy, you should ask for a folding demonstration: you want a pram that isn't going to be too difficult to fold away every time or you might come to regret it.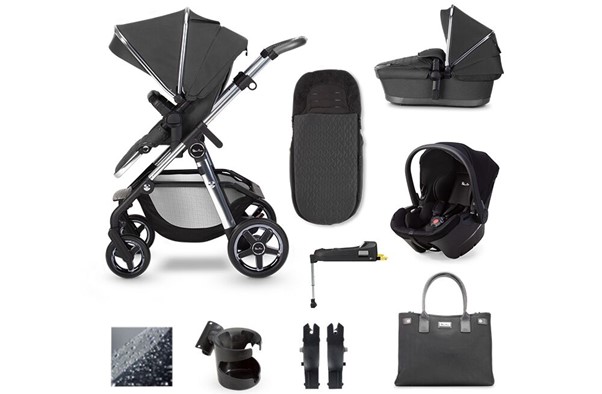 Primary Use
You should also consider where you live and where you are most likely to be taking the child out. If you live in a modern city, for example, the kind of terrain that you will be using your pram on is most likely to be solid, even tarmac with few bumps. This means that you won't be prioritising the stability of your pram as much as a family living in a village with lots of cobbled areas.
Luckily, we can recommend the perfect pram to suit your needs and budget when you talk to us. Simply get in touch with us on 01524 66888 or pop in to our Lancaster pram shop to speak to our friendly team; we will happily answer any query you might have.