Spotlight On: Dolls' Prams
Known for being a nursery specialist, Yorkshire-founded Silver Cross has 138 years of experience in handmade Dolls' Prams. William Wilson, founder of Silver Cross, developed the world's first baby carriage in 1877 with a ground-breaking spring system and a reversible hood. To this day, all Silver Cross prams are designed with the same high standards and quality that have made them a royal family favourite throughout the decades.
Available for Christmas orders, Silver Cross Dolls' Prams are a wonderful gift for every special young child. All prams come with a free, chrome shopping tray – the ideal touch for all doll essentials. Available in a stunning array of designs, Dolls' Prams are the perfect Christmas gift.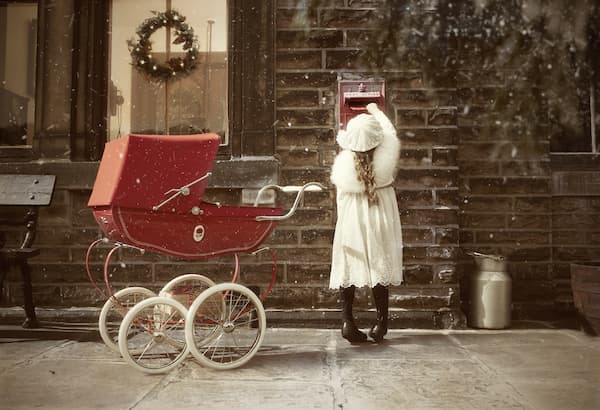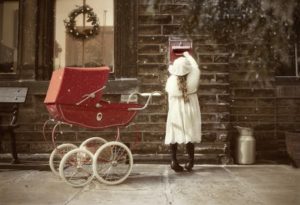 Silver Cross Sweet Pea Doll's Pram
Featuring a special edition, shimmering teal fabric, the Sweet Pea Doll's Pram has a gorgeous flower pattern lining the inside of the hood. The soft teal colour is also seen on the hand-painted line on the cream body of the pram. With beautiful chrome details, this pram evokes a wonderful sense of spring, even in the coldest months. Every stroll will feel smooth with the patented c-spring suspension, allowing for a nice walk in any weather.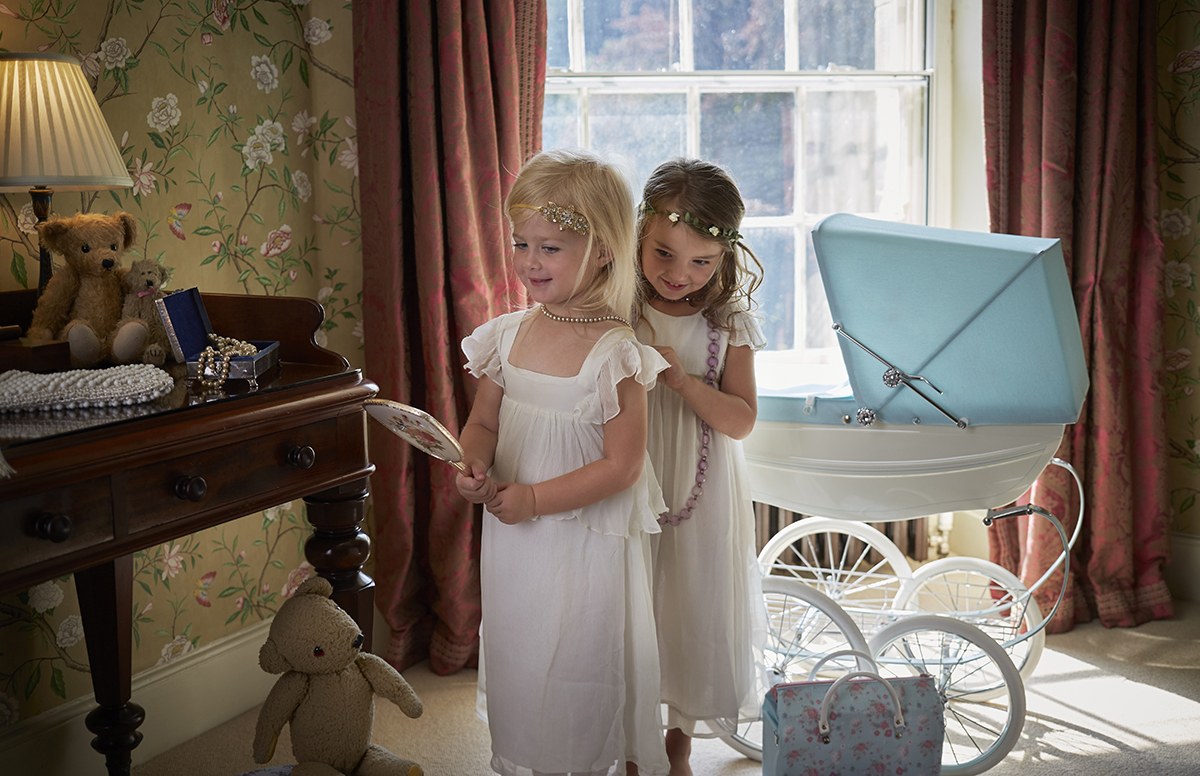 Silver Cross Chatsworth Rose Doll's Pram
Beautifully handcrafted, the Chatsworth Rose Doll's Pram is made from high-quality materials, including a hand-stitched, Yorkshire rose metalwork finish on the hood. The gentle pink colour of the pram is perfect for the spring season. Its namesake can be found in two ceramic plaques on each side of the pram, containing an elegant illustration of a rose.
With hand-spoked, chrome wheels and a high gloss, wooden handle, all fine details are carefully added for a special, high-quality finish. Your young one will love the authenticity of this stunning pram; the hand brake is easy to operate and, with full suspension, a stroll around the garden will be calming and fun. The matching changing bag is a beautiful accessory, designed in the same pink fabric as the pram's apron and hood.
The pram can also be bought with a detachable sun canopy. A beautiful accessory, the white canopy has a lovely Broderie Anglais trim.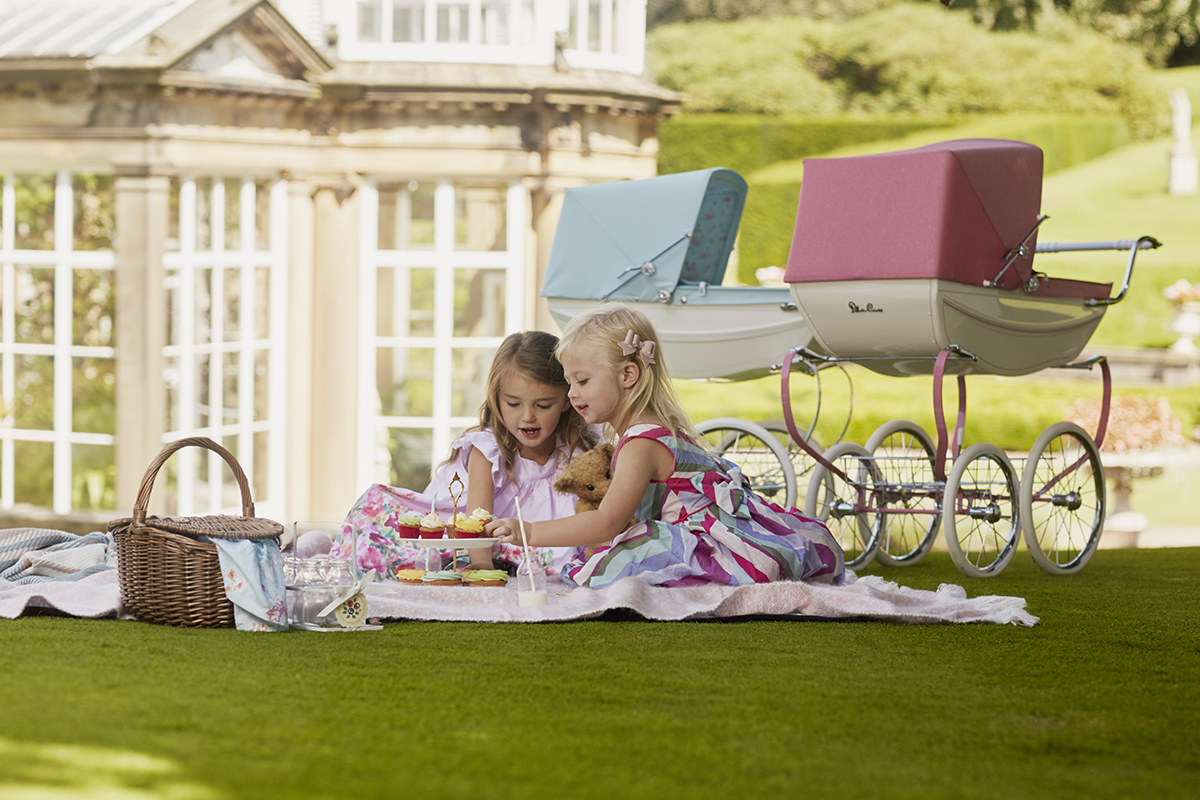 Silver Cross Princess Doll's Pram
This limited edition of 800 prams will make any Princess feel even more special. Perfect for the season, the Princess Doll's pram is sure to sparkle beautifully under any light due to its shimmering, pink fabric. Both the hood and the apron of the pram match the fabric of the changing bag for a complete look.
The wheels are carefully hand-spoked with a chrome finish, providing it with an elegant look, and the added sparkle to the body of the carriage is sure to bring a smile to your young one on every walk. You will also receive a certificate of authenticity with your pram.
A Doll's pram needs a doll just as beautiful! The Princess Pram is paired up with a lovely princess rag doll, all dressed up in a white satin dress and pink slippers. The princess doll is a cosy accessory to this beautiful pram and a wonderful addition to your child's collection that could quickly become a favourite.
Silver Cross Holly Doll's Pram
If your child is not as enthusiastic on the colour pink, we also offer the Holly Doll's Pram as a red alternative to the Princess Pram. This pram features much of the same design and accessories, including its own rag doll, dressed in a stylish red velvet coat and boots.
Just like the Princess Pram, this pram's body also features some extra sparkle on the carriage, but there is the charming addition of two ceramic plaques on either side which include an illustration of the pram's rag doll. The finishing touches are what make the Holly Doll's Pram a truly special gift.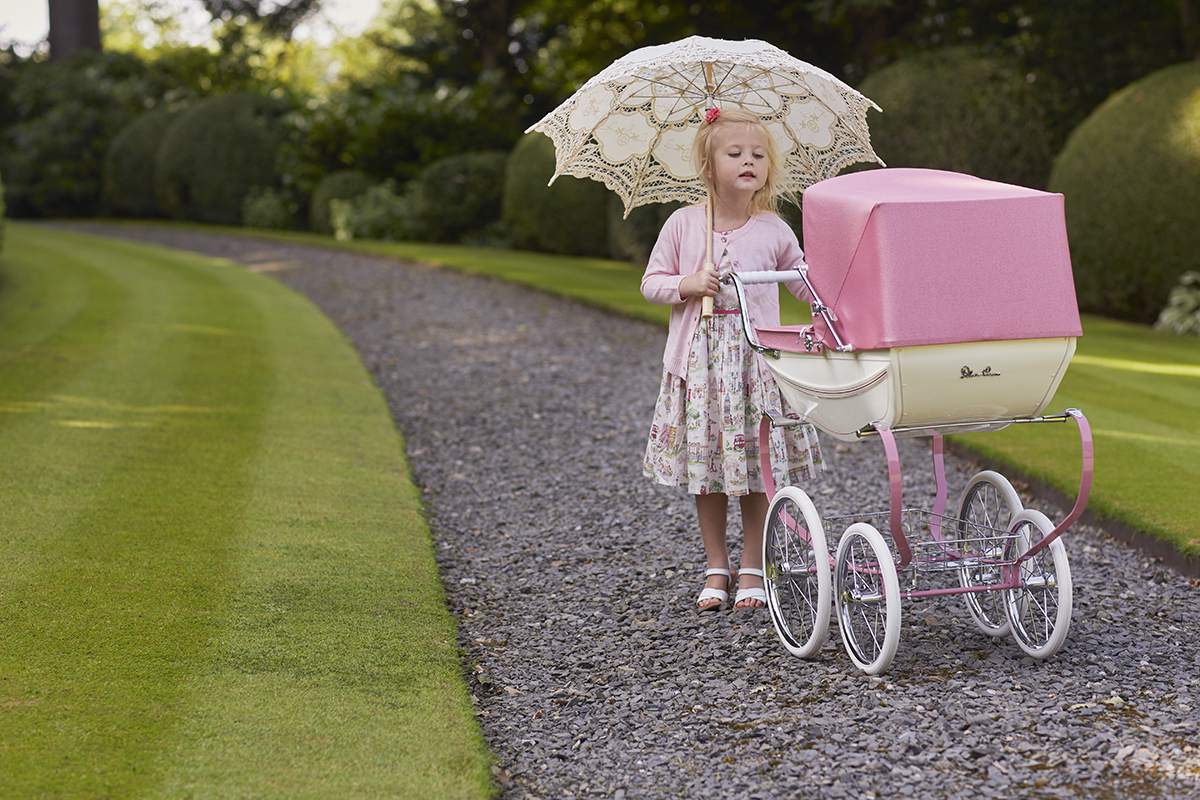 A Doll's Pram is a stunning, handcrafted gift for every young child. Available in-store only with a £50 deposit, you can easily make the rest of the payments at your convenience until Christmas. If you're shopping for a doll's pram to keep an older sibling happy during those precious first months with their new sibling, then why not try some of our Silver Cross prams during walks with the whole family? You with your baby, your child with their doll, all Silver Cross branded.
Simply get in touch with us on 01524 66888 or pop in to our Lancaster baby store to speak to our friendly team; we will happily answer any query you might have.