A Nursery for the New Arrival
You stand together at the threshold of the room, squinting at the light from the evening's sunset gleaming through the blinds. This was your partner's study, but seeing as though they do most of their work from the comfort of the living room armchair, half watching the television, you've both decided that the 'study' can be put to better use.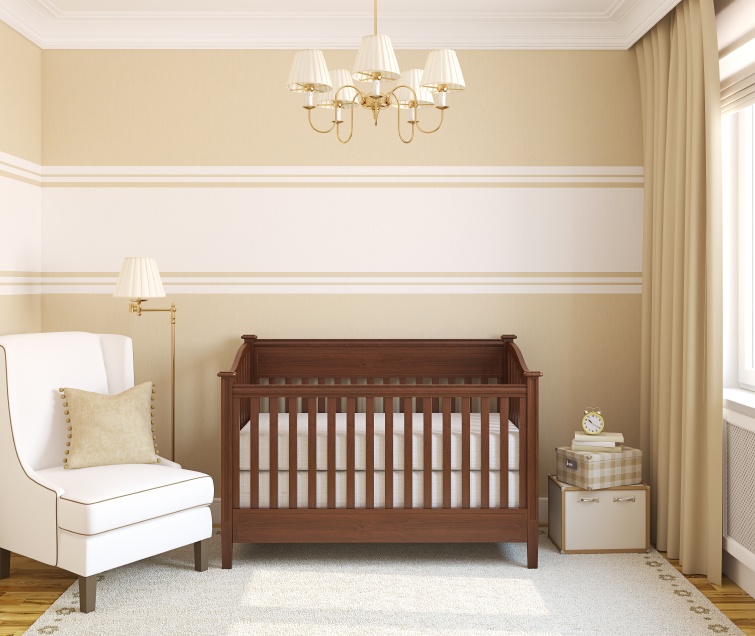 As luck would have it, the announcement of a new arrival made the decision for you. You scan the room with an inquisitive brow, wondering what to put where. You've decided on a neutral ecru to paint the room with, which will co-ordinate perfectly with the natural wooden nursery furniture set that's currently cluttering up every room in the house, ready to be assembled and carefully placed. You also distinctly recall choosing a stereotypically girly colour for baby number one, to then find that Georgina arrived as baby George.
You've never been more prepared in your life; nursery furniture has been bought, beautiful bedding has been stored away to use in a few month's time and you even bought a lifetime supply of batteries for your new baby monitors. With the help of several family members you have enough teddies and soft toys to make a new mattress and your changing station is already kitted out with enough diapers to carry three more babies through the potty training stage.
Even though you're prepared with all the essentials, there are some things that slipped past the radar the first time round. The amount of times you checked your wrist during midnight feeds to remember that you took your watch off to go to bed. This time you have a clock ready and waiting to be mounted on the wall so you can get a better idea of when your baby was fed last.
You plonk yourself down on the armchair in the middle of the room, and your partner perches on the arm. Watching them wobble, unbalanced, reminds you that you need to get another for your baby support team. You're going to need a lot of help during the nursing stage, and keeping your company comfortable has to be on your list of priorities.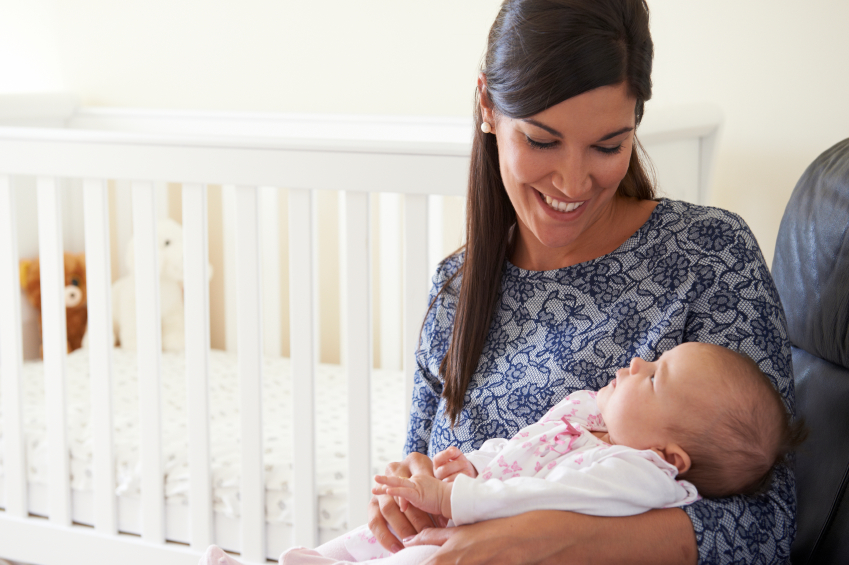 You take a deep breath, acknowledging the seemingly mammoth task ahead of you, not just the decorating of the room, but the journey you're about to embark upon with your second bundle of joy. But with a reassuring squeeze of the shoulders from your partner, you smile and embrace this moment in your life. And this time you'll be ready for any unexpected surprises.
At Simply Baby, we want to help you be as prepared as possible, which is why we stock everything from clothing and toys to baby furniture to kit out your nurseries. For further information about any of our products, don't hesitate to get in touch with us at 01524 66888.