Becky's Favourite Product for September: iCandy Orange!
This month, we're bringing you one of Becky's favourite products: the iCandy Orange. We've already given you Becky's top 10 car safety tips for a safe car journey with your baby, and now we're providing you with an overview of her favourite product of the month.
With the opportunity to transform the iCandy to a double or a twin pushchair, you have a beautifully designed pram that gives you the ultimate functionality and flexibility. The brand is providing a pram that is built for longevity, capable of holding up to 20 kg and carry both a baby and an older sibling.
The stunning two-tone fabric is inspired by modern trends, giving it a sleek and detailed look. With a wide range of features, here are the five top ones that make the iCandy Orange Becky's choice for September:
Feature #1: It's Absolutely Future Proof
Having a pram that adapts to your family's needs is ideal, particularly as your baby grows up and your family expands. This pram can be converted from single to double mode very easily, by adding the included tandem adapters. And the best thing – there are more than 30 car seat, carrycot, and pushchair configurations available, so that you can truly have your own personal pram for every occasion.

Feature #2: Integrated Ride on Board
The iCandy Orange comes with a reinforced and widened frame in the rear basket, which provides the ideal place for your toddler to ride on board without you having to add any attachments to the pram. It makes it much easier to pop in to the shops when you have both a baby and a toddler with you!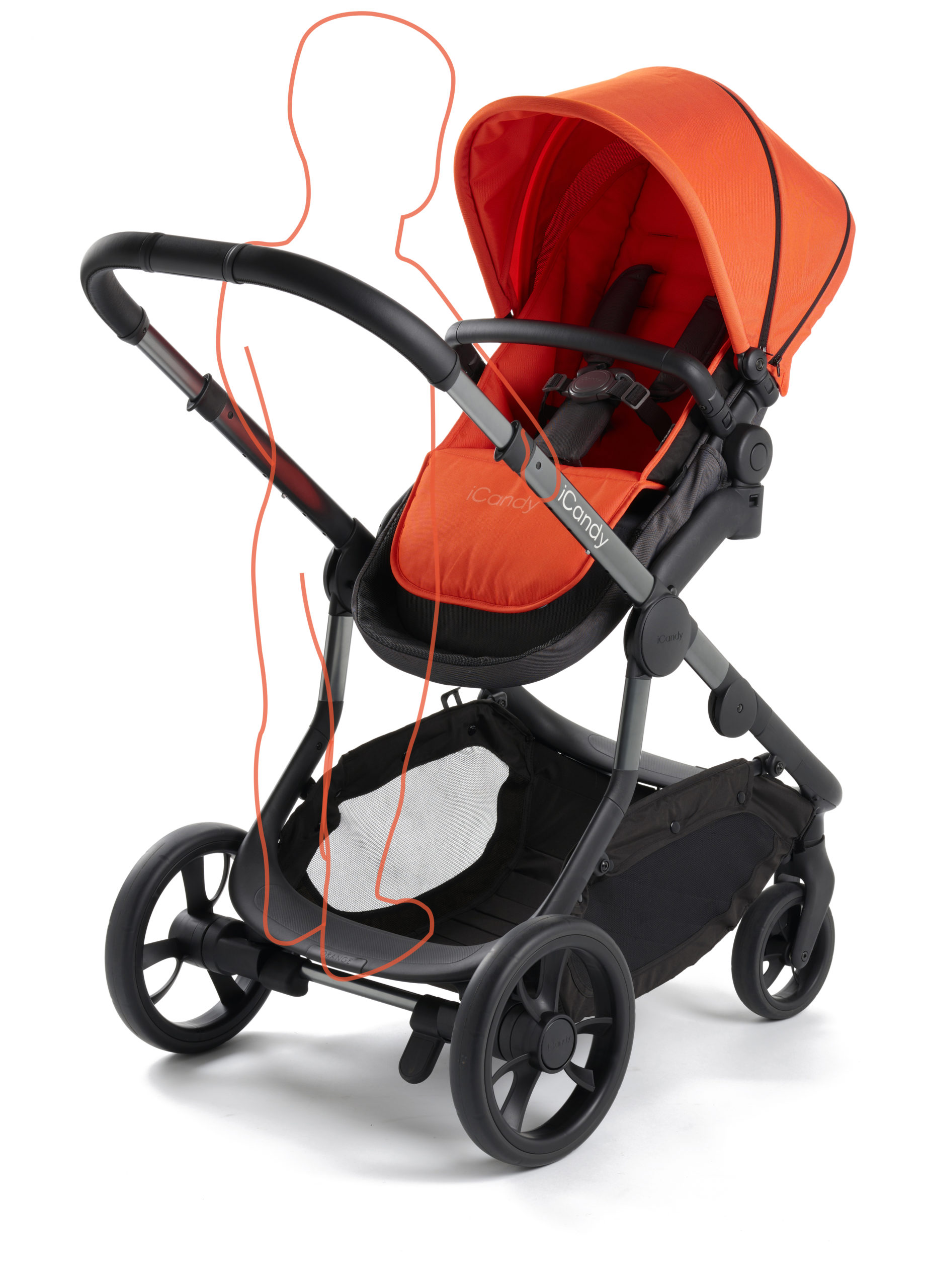 Feature #3: Cinema Seating When Using in Double Mode
Seemingly inspired by customer feedback, the iCandy Orange has a positioning of the seat units that lets parents maintain eye contact with both children when the pram is in parent facing mode. It also allows for a full view of the journey when in world facing mode, providing parents with the flexibility they need while travelling.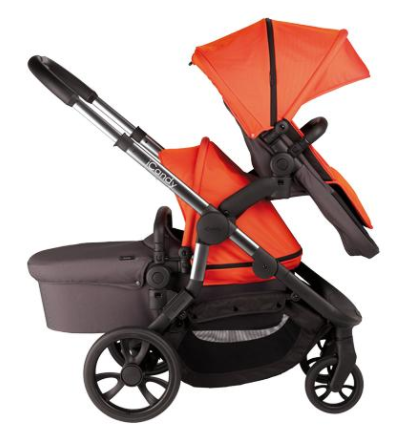 Feature #4: Stunning Colour Choices
Regardless of what colour scheme you prefer, the iCandy has a wide variety of colours and shades for you to choose from. You can pick from classic black and grey tones to blues and pinks – which lets you made the ideal colour choice. Becky's favourite is currently the 'Spring' colour.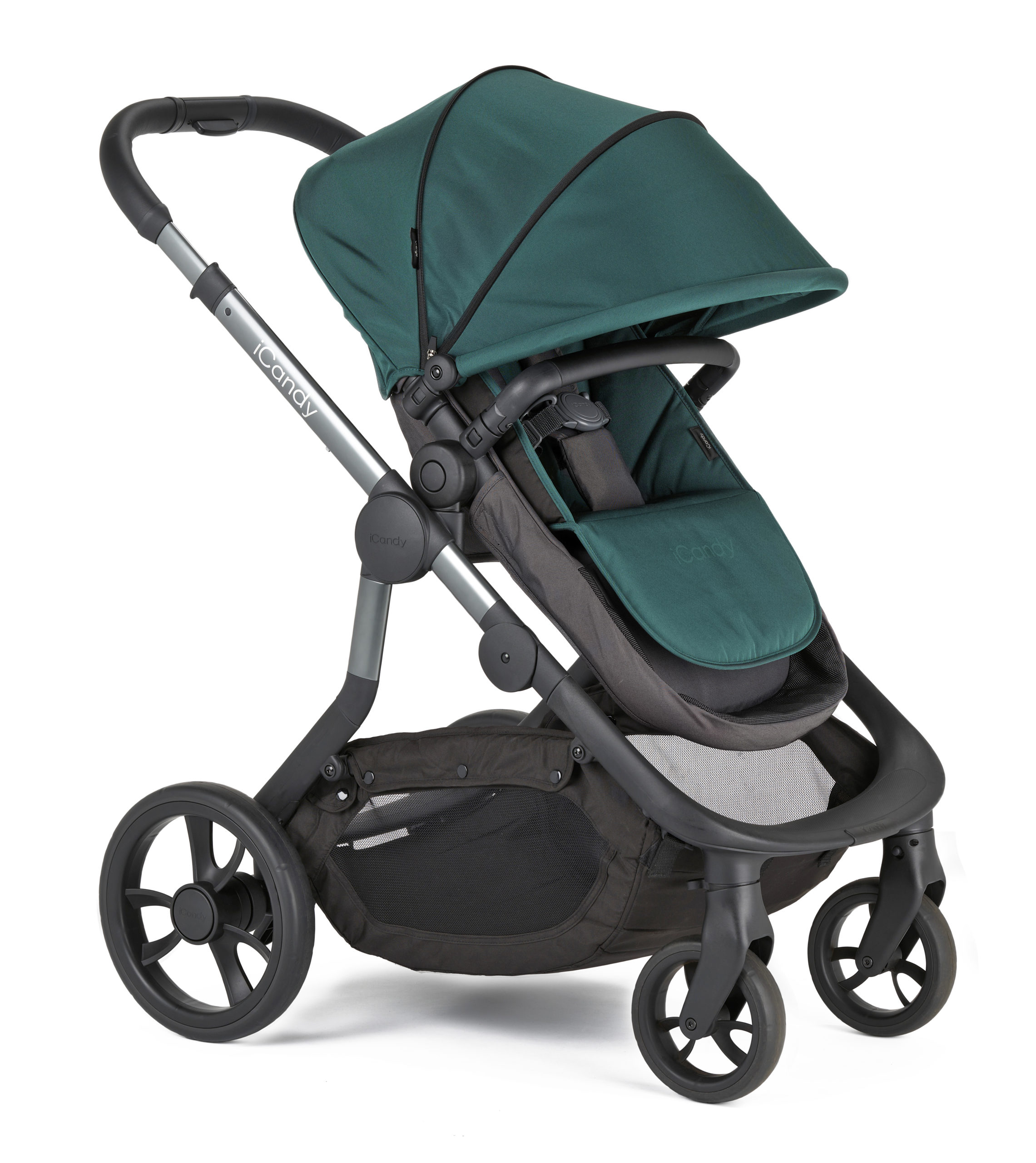 Feature #5: Beautiful to Push and Easy to Use
A pram that gives you functionality is always a great choice, and the iCandy has thought of you and your growing family. The iCandy Orange is smooth to push, has a simple fold, and is also free standing when it's folded. This makes it more compact so that you can easily store it or fit in in the boot of your car.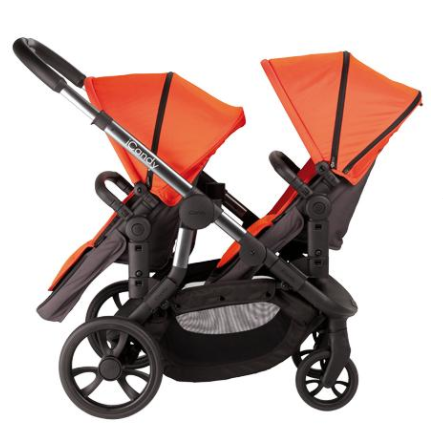 If you want to see a demonstration of all of the features and pushchair modes, why don't you pop in our store? As
iCandy stockists
we have the iCandy Orange on display in-store and we have great packages that you can choose from. Our team here at
Simply Baby
is always happy to help you and to put together a promotional package that is centred around your own individual needs.