Product Spotlight: Silver Cross Pioneer 10-Piece Bundle
Finding the perfect pram for your baby can be difficult, and here at Simply Baby Lancaster we know just how to help you. Whether your due date is getting closer or you're planning for the future, the Silver Cross Pioneer pram is a great option to safely and comfortably take your baby or toddler on a stroll.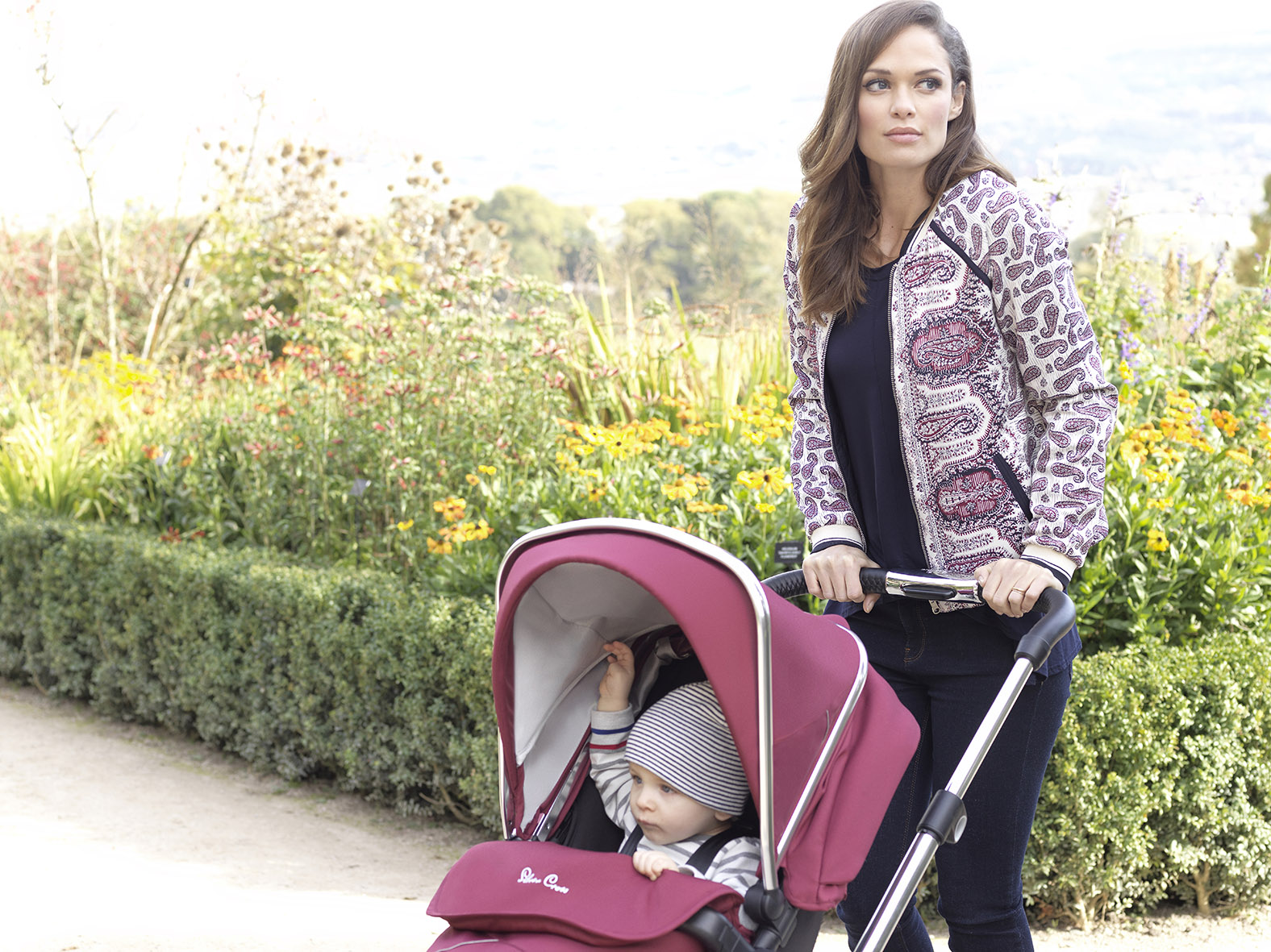 Silver Cross Pioneer
True to the brand's expertise in prams and carrycots, the Silver Cross Pioneer focuses on providing you with a high-quality option perfect for an outdoor outing. The Silver Cross Pioneer is designed for you to comfortably go on an adventure with your baby. Its four-way suspension system and oversized tyres ensure that your baby doesn't feel the ups and downs of the outdoors as you take a stroll.
Whether you like to take relaxing walks or simply have a busy day, this pram is ideal for families on the go. From birth to toddler, your baby will love watching the outside world from his seat and you will love the ease of use that the Silver Cross Pioneer offers you.
Amazing 10-Piece Bundle Offer
Here at Simply Baby we have a fantastic offer for you, helping you to save on costs and get a great bundle deal. If you've fallen in love with the Silver Cross Pioneer, then this offer is for you. Originally retailing at £980, we're offering this 10-piece bundle for only £795. You can save an amazing £185!
And the best part: you can pay a 25% deposit – or £198.75 – as part of our payment plan, to make sure that you secure this promotional price and can collect the Silver Cross Pioneer pram near to your due date.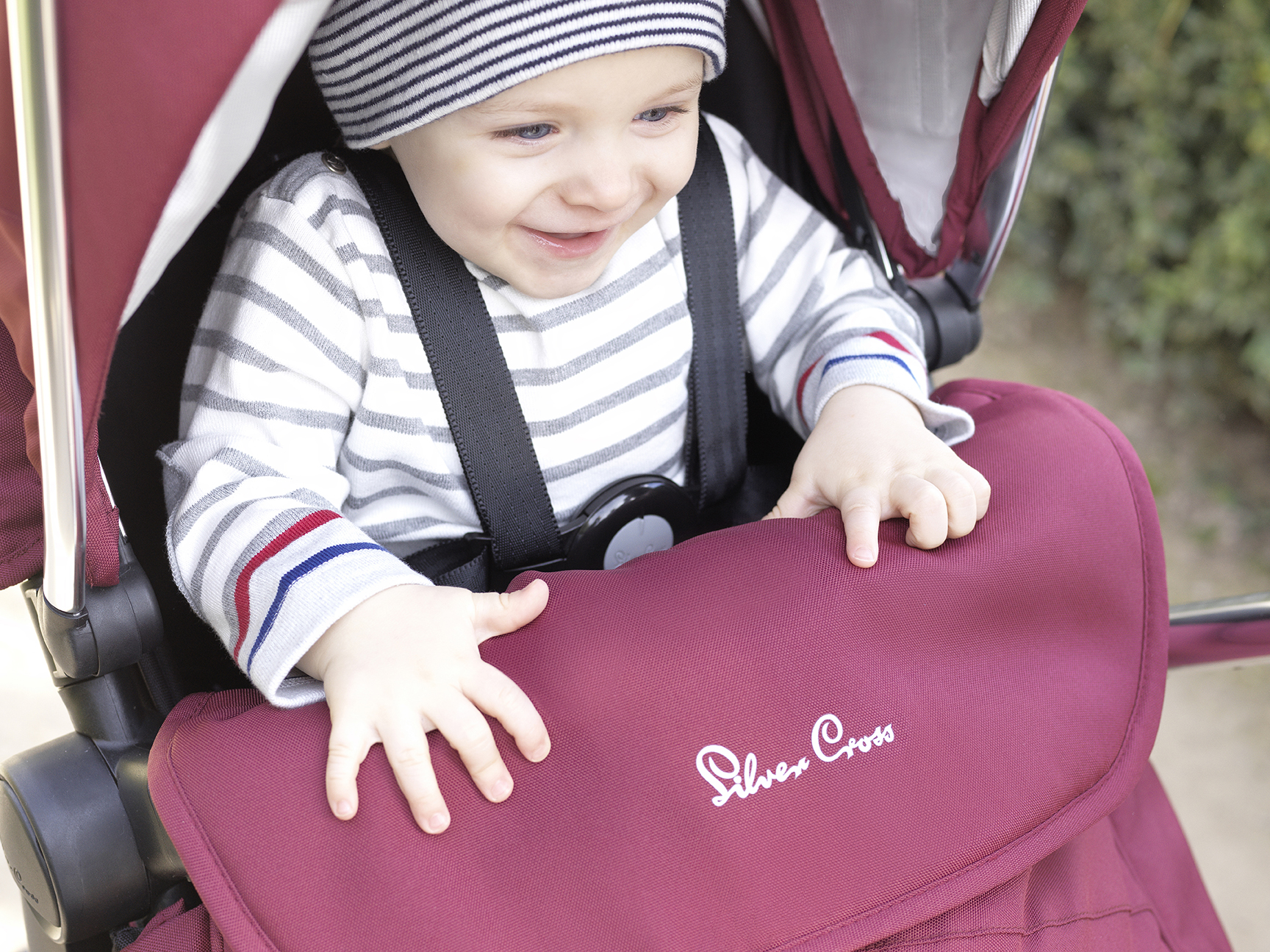 Our expert team can also build your pram for you, so that everything is ready for your collection date!
The bundle includes:
Pioneer Chassis. With graphite or chrome finish as an option, this lightweight chassis can be folded small. The wheels are also removable to ensure you have more space for storage.
Carrycot Base. Suitable for both daytime and nighttime use, the carrycot makes use of the hood and apron pack also included in the bundle.
Seat Base. The pushchair seat unit can be reclined in three positions, both forward and parent facing.
Choice of Hood and Apron. Whether you're using the carrycot or the pushchair seat, you have a colour choice on hood and apron pack.
Car Seat Adapters. Included in the bundle are car seat adapters, so that you can easily have your pram become a travel system to fit your lifestyle.
Simplicity Car Seat. With ease of use and safety, the car seat will allow you to travel comfortably with your baby.
Cup Holder. Able to be fitted either on the left or on the right, this cup holder gives you the space to place your beverage when your hands are busy.
Rain Cover. Fitting comfortably over the Pioneer, the rain cover gives your baby total protection against the rain and the elements.
Matching Changing Bag. You also get a matching changing bag so you can conveniently carry all of your baby's essentials.
Matching Parasol. Ideal for those sunny days, the parasol will protect your baby's skin from the sun.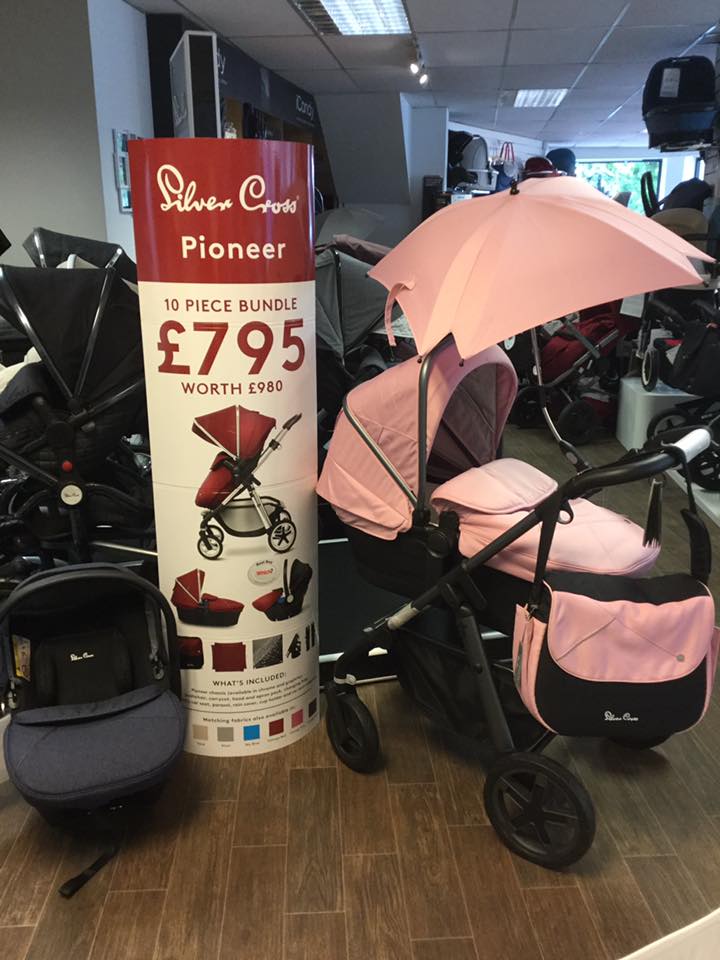 With our varied range of prams and carrycots, you're always sure to find one that fits you and your baby's life perfectly.
Give us a call
or pop by our
pram shop in Lancaster
– we're always happy to chat with you and answer any query you might have!