Pyjamas? Check! iPod? Check! Slippers? Check! One by one, you pack your essentials into your overnight bag, and feel those butterflies start to flutter in your belly – or then again, that may be just your little one rolling over to get comfy. But you know they don't have much time to get settled, as your due date is only a few days away.
It's difficult to know what to take to the hospital, so of course your bag is bursting at the seams with blankets, make up, wipes, snacks, drinks and enough mix and match outfits to clothe you and the entire maternity ward. In fact, you might have to overspill into your partner's bag which at present only has a tooth brush, a phone charger and a camera inside.
You hear the ding dong of the doorbell and waddle across the landing to begin slowly descending the stairs. Soon it will be just you, your partner and your soon to be bundle of joy, spending some quality time together, which is why you've decided to invite your close family and friends round for the evening for dinner and games.
You open the door to the beaming face of your mum who greets her belly-bound grandchild first before giving you a kiss on the cheek and presenting you with a couple of trays of lasagne to pop in the freezer 'just in case'. She's been bringing you pre-made dinners for the past month so that you don't have to think about cooking when you're both busy with the baby.
A foot suddenly obstructs the door as you're about to close it – with their arms full of baby paraphernalia your partner stands on the doorstep with a multipack of nappies wobbling on top of the pile of purchases. You both suddenly realised you didn't have a car-seat for the baby, which warranted a mad dash to the shop, so of course getting a few other bits and bobs at the same time seemed only good sense. It may be the third box of nappies you'll have stocked in your cupboard, but you can never be too prepared!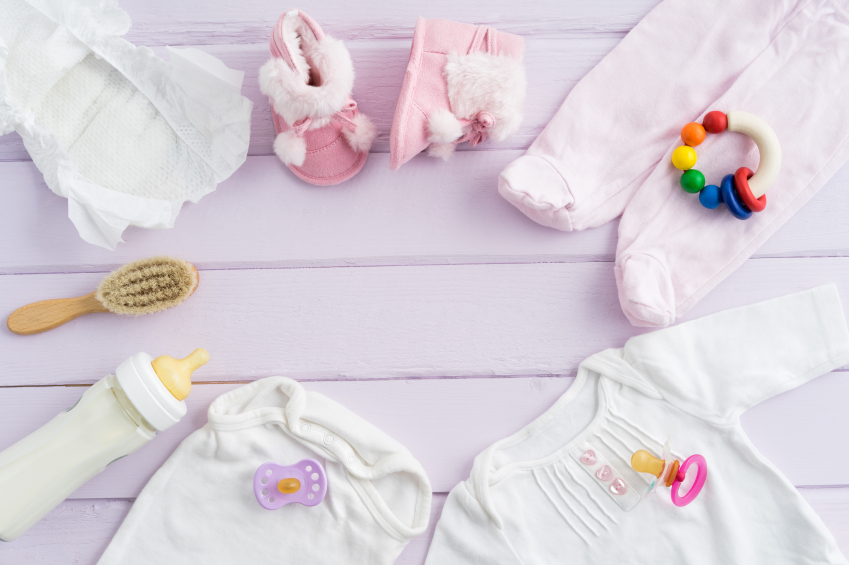 They try and plant a kiss on your other cheek, but with so many boxes and a belly in the way, they send one via air mail before scrambling up the stairs, a couple of pacifiers tumbling down the stairs behind them. But just as you call up to apologise for their overnight bag having become a little heavier, you feel a twang of pain in your lower back. It's time…
The countdown to the big day of giving birth can be an exciting time, but in order for it to go as smoothly as possible, it's important to be as prepared as possible with all the right provisions in place.
From packing your hospital bag to having extras of everything you're going to need when the baby arrives, Simply Baby can provide you with all the baby essentials! For more information about our products, feel free to get in touch with us at 01524 66888 with any enquiries that you may have.